Tom Nash, Amundsen Commercial Kitchens
Tom Nash describes himself as a country boy who grew up farming and ranching, which, surprisingly, gave him a leg up when he was looking to start his career after college.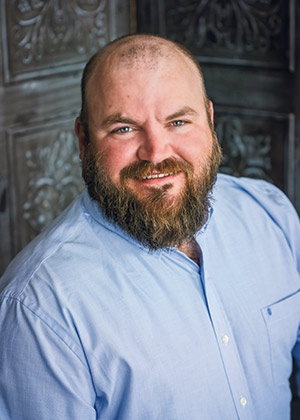 Tom Nash, Amundsen Commercial Kitchens"After graduating from Oklahoma State with a degree in agricultural education, I was looking for something to do," Nash says. "I had a buddy who worked at Amundsen and with my background doing agricultural equipment installs, I joined the company and worked my way up."
In 2006, Nash began his foodservice industry career at Amundsen as an installer. He served as a parts manager, worked in sales and as a project manager. Six years ago, he took on his current role as senior project manager. His diverse book of business ranges from multimillion-dollar stadium and arena projects to schools to independent operators and all points in between.
Q: From big jobs to small ones, what's one thing every project has in common?
A: With all types of jobs, big and small, there is heavy coordination with other trades. This includes coordinating with plumbers and electricians in terms of what's needed when equipment arrives. In some cases, special connections are necessary in order to get equipment installed.
Q: What goes into making sure you specify the proper piece of equipment for a project?
A: Most of the equipment I deal with are specified units or we may have a little leeway with a project in terms of what piece is needed. The biggest thing to focus on is how it's being used; we talk to end users to determine this.
Q: Describe one foodservice trend that excites you.
A: What excites me most is the advancement of refrigeration, specifically remote capabilities with walk-ins. In the past, control lines were required between evaporators and condensers. That's no longer the case and has eliminated coordination issues that were needed to get lines in. Because there are less steps in the process, much of the guesswork has been taken out of installing this equipment.
Q: What's the most common mistake to avoid when purchasing foodservice equipment?
A: What we see most is people not paying attention or coordinating the correct equipment voltage and amperages. Not all equipment can be hooked up to the same plug.
Q: How do you develop trust and good working relationships with general contractors, who often don't know as much about foodservice as other clients?
A: Part of it is coordination and being up front if we're having issues, such as a drawing is incorrect or there isn't enough clearance for a ventilation hood. It's easier to build trust if issues are found ahead of time, delivery and installs are on time, and you're able to back up what you're saying.
Q: What keeps you engaged in the foodservice industry?
A: I enjoy the thrill of always doing something new and I like a challenge. I've worked on several stadiums and each time it's something a little different. Working on something new I've never done before continues to intrigue me.
Q: What advice would you give someone interested in your line of work?
A: The key is to learn as much about the equipment side as you can, including refrigeration and stainless-steel fabrication. You want to be as well informed as possible when you meet with clients or contractors. I never pass up an opportunity to go to training, even if it's with equipment I've trained on before. This is because there are times units have been updated to do something new. In this business, it's important to know the equipment you're working with.