Larry Fruchtman worked on the operator side of the foodservice industry for almost three decades, starting in quick-service restaurants as a busser and moving through the ranks up to general manager of a fine-dining restaurant in Atlanta. He then spent more than 11 years as manager of a private country club.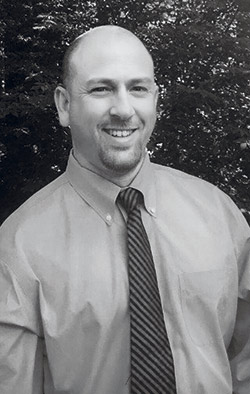 Larry Fruchtman"For years, my rep at Manning Brothers and I would talk about the industry, and I became intrigued as I realized there was a lot I didn't know," says Fruchtman. "I like to stay in the know, and when the opportunity became available, I decided it would be a nice transition to work for Manning Brothers."
Four-and-a-half years later, Fruchtman has expanded his foodservice repertoire to bid work and regular route sales for restaurants, country clubs, schools and grocery stores. Colleagues admire his willingness to listen to the needs of his customers and the face-to-face time he spends with customers reviewing products.
FE&S: What drew you to the dealer side of the business?
LF: When you're in the private club business, you're crushing it from March to the end of October. I wasn't seeing my children enough during their formative years. I saw this opportunity [at Manning Brothers], and it's a better balance working remotely. Also, I feel comfortable going into any kitchen or dining room with my background. Now I go more in-depth and research equipment compared with when I was on the operations side. Fortunately, we have many knowledgeable people at the company. And this job is never boring. I'm always learning something new and get an opportunity to expand on my experiences.
FE&S: How does your experience as an operator help you with customers?
LF: It gives them a sense of ease that they're dealing with someone that isn't a career salesman. I'm more of a consultant, yet I realize that I have to sell. My clients know that I'm trying to help them rather than just sell to them.
FE&S: Has there been a challenge in your career that you're particularly proud of overcoming?
LF: There have been a few where customers were in danger of not opening on schedule, and we did all we could to help them overcome their situation. For example, a subcontractor that didn't follow code was states away when the inspector noticed the violation, with only a few days before an expected opening. It took a lot of scrambling and brainstorming and a few extra dollars, but we were able to help that customer pass inspection and get up and running on time.
FE&S: What's the most important lesson you've learned in the foodservice industry?
LF: From a management standpoint, every situation is unique. I am a strong believer in systems, but you can't completely manage based on a common template; you have to look at everything and the factors involved. It's so important to be open-minded, and really your staff is the most important asset you have. If you don't have a good staff, you won't have good customers.
On the equipment side, you have to care about the success of the operator you're selling to. If your customer is successful, then they're buying and reordering. The end user won't always be receptive, but if you can lead them in the right direction, they will see the results, and they will be that much more interested in your input for the next purchase.