Like many college graduates, Lee Rose was not sure where he was headed with his degree in communications from Augusta State University. "I dated a girl who was making smallwares deliveries for an equipment dealership and helped her out," he recalls.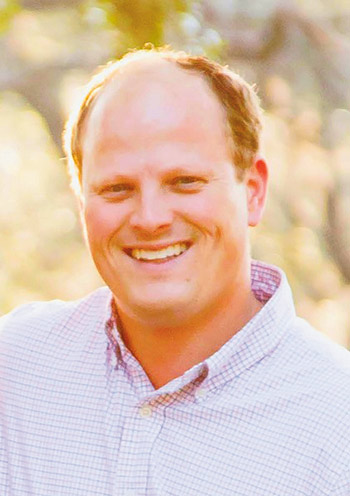 Lee RoseHe ended up marrying that girlfriend, Tracy, and moved up the ranks at the dealership, Norvell Fixture & Equipment Co. "While I was still job hunting and interviewing, I worked in Norvell's warehouse, then went on job installs and, before I knew it, was offered a sales position for southeast Georgia."
Fourteen years after joining the company, Rose knows he found a lifelong career. His customers are mostly institutional operators, namely hospitals and K-12 schools.
FE&S: You have some solid working relationships with foodservice directors and dietitians. How do you develop and maintain these relationships?
LR: Going to job sites and seeing customers is the best way to do this. There are a handful of clients who are okay with just emails, but I make a point to go see people. Although I try to have a set schedule, I leave a day open each week where I can deviate from routine calls and do a visit or address an emergency. I like to go see people; it's the best way to keep a close relationship.
FE&S: What goes into writing a good equipment specification?
LR: The more details, the better. You have to know what you're selling so you can be detailed. It's important to cover everything that is delivered and installed. Then it's important to write a spec for dealers to do demonstrations once the equipment is installed, so the foodservice director knows it's not a drop and run.
They need to be shown how to operate, maintain and clean the equipment. It's also best to get as much detail on the foodservice equipment as to the contractor's responsibilities so they're comfortable putting the equipment and specs out to bid.
FE&S: Why is developing and maintaining product knowledge important?
LR: Salespeople need to know what they're selling. To keep my product knowledge up to date, I attend demos with reps or factory guys in the area. I can always pick up new information, whether on a fryer, dishwasher or combi oven.
Continuing education and product knowledge is important so I don't have to rely on a rep to show customers how to use the equipment. If there's a new school or hotel where reps come down to demonstrate the equipment, I'll pop in to watch. Also, SEFA helps with education at its meetings.
FE&S: You're known for being on-site when your customers take delivery of equipment, guiding the installers and even helping train operators on how to use the equipment. Not everyone takes these steps today. Why is it important?
LR: I don't feel right not seeing the process all the way through, and that's why people call and rely on me for help. If there's a problem, I will be there to get it resolved. This may limit my sales for the day, but the customer values me being present with deliveries and installs. It goes back to spec writing; they know they'll get service the whole way through.