When U.S. interest rates began dropping, it was good news to most people. For Gina Vitagliano, a bank manager, this development prompted her to seek a new career. "One of my customers, the general manager at a small foodservice equipment and supplies dealership, offered me a job, and I decided to take it," says Vitagliano.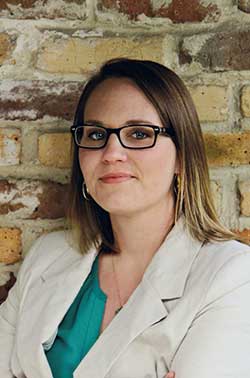 Gina VitaglianoHer role with the dealer evolved from handling smallwares to foodservice equipment. Seeking a change three years ago, Vitagliano sought out Johnson-Lancaster and quickly began building the company's smallwares business, generating $1 million in sales her first year.
Vitagliano now oversees a huge portfolio of chain accounts nationwide and her sales average $10 million a year. Her client list includes in-flight catering companies, schools, hotels and some local customers.
FE&S spoke with Vitagliano about her unique approach to troubleshooting, the best way to multitask and how she successfully balances the needs of clients and her company.
FE&S: DSRs often find themselves needing to balance the needs of their customers and their companies. How do you go about striking that balance?
GV: It is challenging. I have several bosses that I report to, as I consider my clients 'bosses.' I rely heavily on industry software, using spreadsheets, notes and calendars a lot. It's also good to have mentors. I've worked under senior project manager Brad Zabel, who I've learned a lot from. He's been doing this for over 10 years and his knowledge is a great resource. In addition, it's important to have strong relationships with manufacturers, as they make our job easier.
FE&S: How do you approach resolving situations when things don't go as planned?
GV: I consider my problem-solving method different than others' [methods]. Rather than trying to resolve an issue right away, I seek to learn more about the concern and how it came about. In our line of work, we often get these types of calls. I prefer to get to the bottom of the matter first, because most of the time it can be resolved in that way rather than being hasty and spending money to try and fix the problem.
FE&S: What advice would you give someone starting out?
GV: My advice would be to never give up, because I feel this industry is hard to get into, but worth the wait. Salespeople don't always start where they'd like to, but if they work hard, they'll get to where they want to go.
FE&S: What do you enjoy most about your job?
GV: There are so many people who don't enjoy what they do or who they work for. I'm very fortunate to have both. I love my boss Brad Lancaster; working for him is easy and fun. He really invests in his employees' success; that is hard to find. I enjoy working for a company I have a passion for, while also maintaining customer interaction. It's great to be able to take a blank space and help create a finished product.
FE&S: If you weren't a sales rep, what would you be doing?
GV: I like searching for details and analyzing things, so I always thought I'd be a good auditor. But if I could have any job, I'd like to be in pro baseball in some capacity. I love traveling for my job now and try to incorporate my work with visiting baseball stadiums. It's nice to have the flexibility to combine two things that I love.