With more than three decades of industry experience under his belt, Jim McMahon wears many hats handling contract sales and design at ADE Restaurant Services. His diverse background may have something to do with this: McMahon began his career at Illinois Range remodeling McDonald's restaurants before joining Kochman Consultants to produce the KCL Cad Library for the foodservice industry.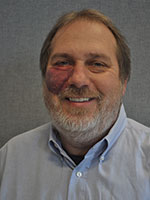 He then joined Schweppe & Sons in 1990, where he served as an engineer for five years, before joining Byczek Enterprises as a contract sales person, mostly handling design/build jobs. After five years with Byczek, McMahon went back to contract sales at Schweppe for the next 13 years.
McMahon made the move to ADE Restaurant Services six years ago. His client base consists of independent restaurants, smaller chains and B&I (business and industry) clientele.
FE&S spoke with McMahon about his business philosophies and how the industry has evolved in the last 30 years.
FE&S: Describe a well-designed restaurant kitchen. What are some of its attributes?
JM: A well-designed restaurant kitchen should start with the chef, who typically knows what he wants — and usually wants everything — and the person financing the project, who most likely isn't sure what he wants but knows the budget. The menu sets the equipment needs. It's important to consider the flow of the operation and spec equipment that can be used for multiple functions. Designing within the footprint of the space to ensure it is adequate for what's needed also is key. We generally discuss all of these needs from the beginning and lay out the plan prior to the build.
FE&S: What goes into writing a good equipment specification?
JM: Sitting down with the chef and/or owner and giving them the biggest bang for the buck is most important. I don't want to over-engineer the job. The goal is to spend money wisely by writing the spec within the budget.
FE&S: After 30 years in the industry, what keeps you engaged?
JM: Every project is different; it seems we never do the same thing twice. We may work on a large catering facility one day, then a small mom-and-pop restaurant the next.
FE&S: What's the right way to resolve a situation when something does not go as planned?
JM: First, I rectify the problem as soon as possible. I take ownership of the situation and figure out what needs to be done. Half the fun of this job is putting out fires as they occur. It keeps me on my toes.
FE&S: What is the most invaluable tool you use on a daily basis and why is it indispensable?
JM: AutoQuotes has made everything easier, as well as
AutoCAD. I can sit down with customers and plan the design, spec and install. I'm very self-sufficient in that regard. I then pass the CAD design on to the engineers, who handle the mechanicals and make my job easier.
FE&S: What advice would you give yourself 30 years ago when starting in the business?
JM: Having good mentors to impart their knowledge is important, because there are a lot of things that aren't taught in school. Among the many people who guided me through were Mike Heim, who was at Schweppe when it was established, and Jack Byczek, who'd go out with me on sales calls.