As the former co-owner of Chicago's award-winning hot dog eatery Gold Coast Dogs, Fred Potekin, who handles commercial kitchen equipment sales and design for Beltram Foodservice Group, has first-hand experience as an operator. He began working in the foodservice industry making pizzas as a teen, and then served as a restaurant manager, general manager and corporate manager for a number of chains.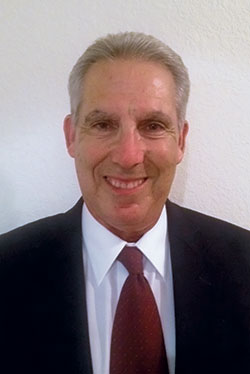 Fred Potekin, Commercial Kitchen Equipment Sales and Design, Beltram Foodservice Group, Largo, Fla."The foodservice industry is in my blood," Potekin says.
Living in Chicago and working for two equipment dealerships, he decided to relocate to St. Petersburg, Fla. with his wife to escape Chicago's harsh winters. In 2007, after responding to an online ad, he joined Beltram Foodservice Group. Potekin's current client roster includes upscale restaurants, country clubs and retirement communities.
FE&S: How do you draw on your past experiences to serve your customers today?
FP: I know what operators are going through and the pressure and stress involved with opening a restaurant. Because I've been where they are, I can help guide clients or make suggestions. This increases the level of trust. I've also learned more often than not that it's best to listen rather than talk.
FE&S: What goes into a good equipment specification?
FP: If we're involved with the project from phase one, we will sit down with the customer to find out about the type of restaurant they're planning, the menu specifics and the food that will be prepared. We then meet with our design department to complete a first draft of the complete kitchen layout. There are typically a few drafts before it's finalized, since many changes are made. This phase can take quite a bit of time. Clients also may come in with their own architects and design.
FE&S: It seems as if today's projects move along at a very fast rate. How do you keep things progressing without compromising quality?
FP: Projects can run into problems with equipment delivery, especially if items are imported. As a full-service distributor, Beltram warehouses a lot of equipment, so that helps keep projects on track. Quality doesn't have to be sacrificed when things are organized. In this business, there are always issues that come up and sometimes we have to jump through hoops to make things happen, but having equipment available in our warehouses makes it a lot easier.
FE&S: What advice would you give someone coming into this business?
FP: It's important to stay focused and not get discouraged, because there's so much competition. In sales, it's key to know the products and get trained on everything, but also sell services. Today, we're competing with internet companies, which can sometimes be tough.
FE&S: Can you recall a challenge on the job that you are most proud of overcoming?
FP: Just two weeks ago, we were scheduled to get a big equipment delivery for a stadium client on a Friday. The carrier informed us it would be delayed until the following Monday. We did some research and discovered the equipment was in Tampa, so we had our trucks go pick it up to make the Friday delivery deadline. I've also had other instances where a delivery was delayed, and I drove myself to pick up items for a client.