After going to college for rabbinical studies, Eli Goldring met the woman he would marry and realized full-time work took priority. His first sales stint was as a project manager/salesperson for a fiberglass insulation company.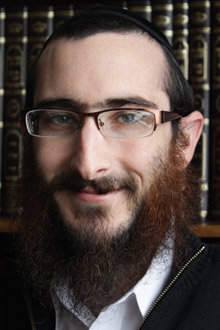 Eli GoldringTwo years later, in 2006, lifelong friend and Culinary Depot CEO Michael Lichter brought Goldring on board the company as a salesperson serving the dealership's New Jersey customers. "I sold everything from smallwares to heavy equipment," Goldring says.
A year later, Goldring began focusing on mom-and-pop restaurants, cafes, bakeries, diners and fast-food outlets before expanding to the healthcare segment. In the last year, he has expanded his customer base to include country clubs, banquet halls and schools.
FE&S: You have a reputation for building a loyal following among your customers. What's your secret?
EG: Showing my concern and making sure everything is up to code, efficient and an easy flow for customers is key. Many clients are like my best friends and get insulted if I don't come by regularly for a visit. This is because I show interest in their business, which helps build relationships.
FE&S: You manage your projects from design to equipment specification to installation to start up. Why be so thorough?
EG:My clients appreciate the fact that I take all concerns off their shoulders. I'm also known as a problem-solver, since I focus on providing solutions.
FE&S: How do you keep track of the details for each job without sacrificing service to other customers and projects?
EG: I'm on the road every day from 8 a.m. to 6 p.m., visiting 10 to 12 customers. It's a very quick-moving, tight schedule. I also work three to four hours each night. I couldn't do it all without my two sales assistants, who are invaluable.
FE&S: What are the advantages to working with a diverse customer base like yours?
EG: The benefit is that I'm more well-rounded and can utilize the knowledge from each customer. What I learn from chefs is helpful with the school foodservice clients. My dad taught me if I go out and learn one new thing each day from someone who is at least one day older than me, I'll be a very smart guy.
FE&S: What's the most important lesson you've learned in this business?
EG: It's important to be a solutions provider. Being loyal, honest and supportive goes a long way in this business. Also, without the support of Culinary Depot's owner/founder Sholom Potash and the rest of the company, in addition to my wife, I wouldn't be where I'm at today.
FE&S: You describe yourself as being in love with the foodservice industry. What made you fall in love?
EG: That keeps me in love with it is the fact that I'm actively involved with SEFA. I give the organization a tremendous amount of respect and gratitude, because SEFA helped me understand how great this industry is. Through their seminars, I've met industry leaders and factory reps who've been in this industry for three decades. It makes me realize this is a lifetime career and not just a temporary job. Also, my relationship with my reps is probably not like any other individual salesperson's. I was our company's first road salesman, so I relied on the reps for their knowledge and support.