During his tenure as a franchisee owner of two different concepts, Derek Tippner had much experience opening and closing restaurants, reading leases and analyzing profit and loss statements. "I took a leap of faith to become a franchisee for a sub shop, which lasted six years," Tippner says. "I then eventually sold the two locations and opened a pizza franchise."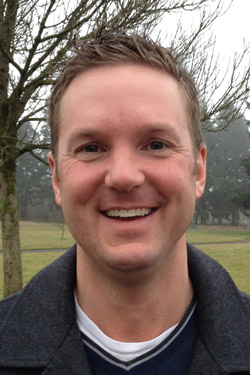 Derek TippnerThis turned out to be the antithesis of his sub shop success. During his time in the pizza business, Tippner ended up selling three locations to break even and a fourth location at a huge loss. "I needed to hop the counter, so to speak, and go to the other side," he says.
He joined Bargreen Ellingson's Portland, Ore., office as a territory sales rep and hasn't looked back.
FE&S spoke with Tippner about how his background has given him a leg up in his current career and what his experience has taught him overall that has led to success as a DSR.
FE&S: How did your previous experience as a restaurant operator help prepare you for your current role?
DT: I can sum it up in one word — empathy. I've walked in my customers' shoes in the past, so I realize that they're the most important person to me, but I'm probably the least important person to them. Operators have more important things to consider than meeting with me. I realize I'm seen as an insignificant sales person, and I strive every day to add value to my role so I will overcome how I'm perceived.
FE&S: When you crossed over to the dealer side of the business from the operator side, what was your biggest surprise?
DT: When I started my current career, I could dance my way around four corners of a P&L, and that's not easy to do, but it has nothing to do with what I do now. I was a restaurant owner for eight years and never knew there was a specific tool to open up round five-gallon buckets. That's a microcosm of my realization that I had a lot to learn.
FE&S: You are a self-proclaimed "jack of all products and master of none." How do you keep yourself up to date on such a diverse industry?
DT: I try and dive into updated catalogs from factories to get to the meat of what equipment manufacturers sell. I also consult with two to three veteran salespeople who I consider mentors, since they are more knowledgeable than I am. And I've found it's important to ask my mentors and customers a lot of questions. In terms of equipment and smallwares practicality and applications, this is especially important.
FE&S: How do you know when the time is right to bring in a rep to help with a project?
DT: Over time, I've built a sixth sense for this, such as when there's competition or politics. Also, when I realize a customer's question is beyond my knowledge base, it's time to bring in a rep.
FE&S: When something goes awry with a project, how do you go about addressing it?
DT: Just about every project and equipment sale has a speed bump of some kind. Although it's easier said than done, it's important to put corrections at the top of the list. By changing the mentality from regarding it as a hassle to looking at it as an opportunity, it makes it easier to confront customers with issues. In the end, this helps solidify relationships. The most important thing is to be honest.