It is possible to combine two diverse interests into one successful career.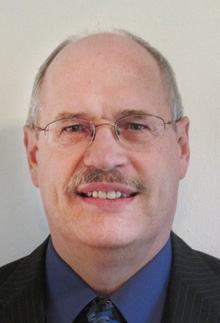 Jack Pederson, Project Manager, Kessenich's Ltd., Madison, Wis.As a kid, Jackson Pedersen loved to draw. This passion led him to pursue an education in drafting and then to work for a custom cabinet builder that specialized in bars. After the owner of the company passed away, Pedersen started his own company with some of his co-workers and Kessenich's Ltd. became a customer of the fledgling firm.
Seven years later Pedersen switched gears to work as a route salesman for an equipment dealer before joining Kessenich's.
Pedersen's experience runs the gamut, from designing spaces to specifying equipment and overseeing installations. His clients mainly consist of schools and other institutional operators.
FE&S: You work on a lot of big jobs and are known for being on top of all the details. How do you keep track of it all?
JP: A lot of it is just experience, but I do have checklists. I think it's important to leave a paper trail for everything I do. I try to keep records of what I need to do and what I've done. The details are important. The more you put into the beginning of the project, the less problems you have at the end.
FE&S: How does your background with carpentry and construction help you be successful today?
JP: It helps to have experience dealing with contractors. I do both negotiation and bid work, however, the latter is more project management and dealing with contractors. Having a background in construction, I can speak their language. I know enough about architecture and the building trades that it helps me deal with superintendents and subcontractors.
FE&S: In the event that part of a project does not go as planned, how do you approach setting things straight?
JP: There are always things that happen that are out of my control. In a large project, it's almost inevitable that things will go wrong. Although it may be the fault of the contractor or shipping company, the customer doesn't want to listen to the blame game; they just want it taken care of. That's why taking care of problems in a timely manner is so important. Most people realize there will be problems, but it's how you take care of them and the promptness that wins over customers in the end.
FE&S: Clearly, designing your own projects is a passion for you. What do you like most about that?
JP: Creating designs feeds my creative side, and that is the aspect of my job that I enjoy the most. It helps that I have a little bit of background in the arts. Also, there are projects I'm proud of that came together where the customer is happy and making money. When people are flocking to an establishment I helped design, it gives me the most satisfaction.
FE&S: What's the most important lesson you've learned in your current role?
JP: Probably that, despite my best efforts, there will always be mistakes and problems. Whether it's equipment not working or a subcontractor making a mistake, it will always happen. It's how issues are taken care of that matters most. The other thing is that, from a financial standpoint, the more I put into a project up front, the fewer problems at the end and the less money wasted. How the project is finished is very important, because profits are made or lost in the last stages.