As if a worldwide pandemic wasn't bad enough, today's restaurants are contending with rising food costs, labor challenges and supply chain interruptions that have put many operators over the edge.
According to a July 29, 2022 report, the U.S. Department of Agriculture (USDA) recently raised its forecast on food price increases for 2022. The agency now estimates that all food prices will increase between 8.5% and 9.5% in 2022.
This means it is more important than ever to control food costs by working in tandem with vendors, reengineering and/or shrinking menus, purchasing products in bulk such as vegetables and meat, and minimizing waste.
In addition, finding qualified and dedicated staff has become more difficult, as the supply of workers is not keeping up with the demand.
Restaurant operators can create a positive environment where people look forward to coming to work. This starts with compensation and incentives that show the employees they are valued. Also, providing a safe and productive workplace with the appropriate equipment to do the job right and that is properly maintained to prevent breakdowns are key. In addition, safety measures that ensure no injuries occur on the job should be put in place and followed. This will minimize downtime for workers.
Supply chain challenges are out of everyone's control, so managing this is not so cut and dried. For restaurant operators, it pays to be nimble and versatile. Being prepared with ingredient substitutions and alternative menu offerings goes a long way in handling product shortages that are inevitable in today's climate.
There's no doubt many of today's challenges are unprecedented, but for those who think outside the box and can pivot, these issues can be overcome.
Staying Up & Running
For kitchens undergoing a renovation or experiencing equipment issues, it can be a challenge to remain open and operating at full capacity.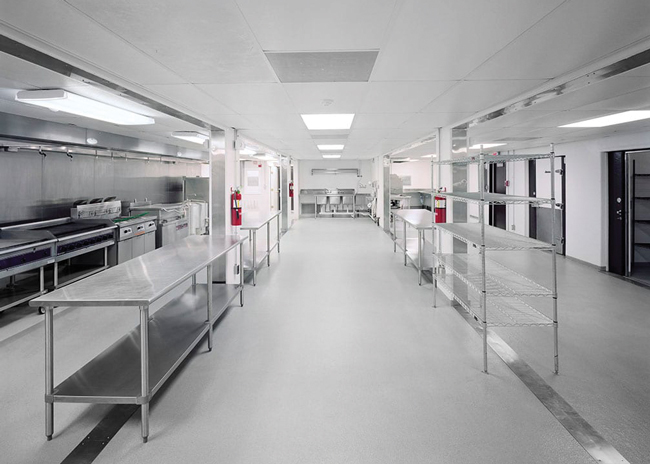 During any size expansion project, operations must continue. A temporary modular kitchen is often the least disruptive, and most cost-effective, solution.Clovis Community Medical Center experienced this need and reached out to Kitchens To Go, the leader in interim and permanent solutions for foodservice providers requiring flexible facilities to continue or expand operations.
"I gave the Kitchens To Go team a notepad with my chicken scratch, they drew up a plan as to what our needs were, and my vision became a reality," says Rafael Hernandez, Clovis' executive chef. "The temporary kitchen has more space, it's comfortable and not cramped."
The facility included 13 modules plus external coolers and freezers. A kitchen with tray line, prep space, dishwasher, a cart wash, dietary offices, restrooms and locker rooms was used by the Clovis team for
16 months.
Establishing an onsite temporary kitchen eliminates the drawbacks of both phasing and outside catering by providing operators full control over the consistency and quality of meals, keeping the foodservice staff engaged and employed while minimizing the time spent out of the facility.
Historically, drawbacks to building a temporary kitchen were cost-effectiveness and available space. With the direct costs and the indirect effects of phased construction or outside catering, temporary kitchens are often found to be the most practical and cost-effective solution.
"We didn't expect to have a temporary kitchen of this magnitude," Hernandez says. "Kitchens To Go has been very good to us and was there when we needed them."