Welbilt developed FitKitchen to provide operators customized kitchen solutions. Thousands of hours of analyzing and measuring kitchens in order to right-size operations to achieve higher sales volume from smaller space. We spoke with key members of the FitKitchen team to better understand the system.
Q: How can the Welbilt FitKitchen help operators who are trying to shrink their kitchens?
Mark Richardson, Vice President and Managing Director: One tool we developed is our simulator. We enter all the data from ingredients, build profiles and procedures aligned to workstation equipment platforms, then link it to the units-sold sales data. The output tells us the operation's demand requirements and gives us key data around equipment capacity, labor and station throughput to allow us to shrink the kitchen while increasing the output.
Q: Is it just chains or are all restaurants moving toward smaller kitchens?
MR: All operators are looking at how they can be more efficient in smaller spaces. This has become even more important under the current circumstances, as operators are pivoting to be more efficient for delivery and drive-thru, and possibly using current kitchen spaces for multi-brand menu output. It's not just about a smaller kitchen size but how to reduce steps and complexity to make the kitchen easier to operate. Right-sizing the kitchen space is critical to meet speed-of-service demands and make it easy for employees to execute and deliver food fast and safely.
Today's smaller kitchens benefit from the expertise of the FitKitchen team.
Q: How can equipment help a smaller kitchen be as efficient as a larger kitchen?
Mike Anderson, Director, Global Systems Integration: There are many new technologies in the kitchen to help operators be more efficient. Connected kitchens with advanced controls allow operators visibility into proper holding and temperature controls to ensure their kitchen is maximizing their profit margins. Utilizing multiuse equipment, like combi ovens, for prep and production helps reduce kitchen size and labor. Today we see more just-in-time cooking utilizing advanced holding technologies and speed ovens, allowing operators to take some of the decision-making responsibility out of the menu execution and make stations easier to train.
Q: Tell us about the FitKitchen team's review process.
Robin Gough-O'Brien, Operations: FitKitchen provides innovative and practical solutions with a detailed, targeted approach. From food to equipment to operations, we work with customers to create unique, robust solutions.
Our team includes a wealth of resources for our customers. We have access to cutting-edge equipment innovations, emerging technologies, and are fully supported by our culinary team. Our typical scope of work includes pre-work to gather data from the customer, on-site visits to identify opportunities and working with our customers to provide recommendations, develop solutions and propose concepts utilizing 3D and virtual reality.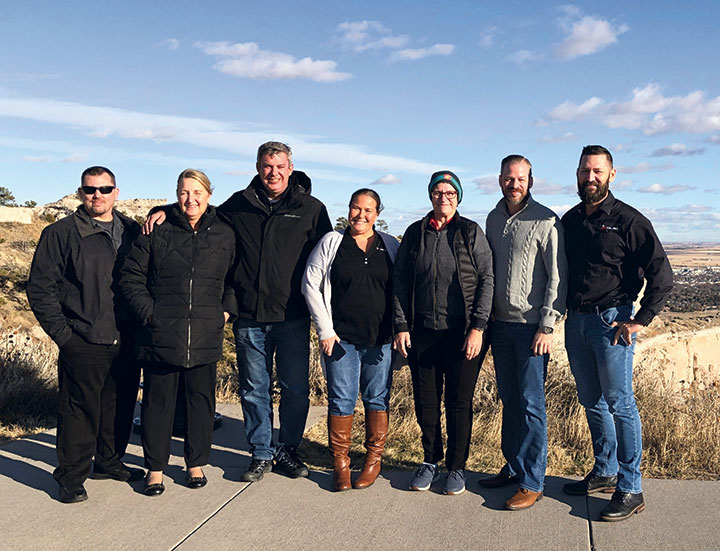 The Welbilt FitKitchen team stands ready to help operators work more efficiently.
Q: From a culinary standpoint, what are some the benefits that the FitKitchen team offers?
Kim Miller-Boivin, Director of Culinary: Our culinary teams work closely with FitKitchen when conducting on-site research. It is essential we understand the customer's operations and processes so we can reformulate cooking, holding and staging technologies into more efficient processes while maintaining or improving food quality. In addition, the culinary teams work hand-in-hand with our technology innovation teams. Often great ideas come from the intersection of culinary, people and technology, which leads to new products and platforms to fulfill the need of the customer and industry.