Like a train chugging along from station to station, the foodservice industry remains on track to deliver a sixth consecutive year of real growth. To keep from becoming derailed by such external factors as higher egg and beef prices, extreme weather conditions across various parts of the country in the first quarter, and a changing labor landscape, among others, the industry continues to draw on its resilient nature as it keeps dutifully moving along. What's awaiting the industry down the line in 2016? Well, likely more of the same.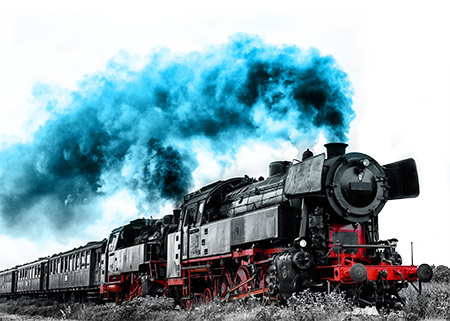 When the foodservice industry reaches the end of the line for 2015, it will do so with sales of $761.24 billion, a growth rate of 2.3 percent in real terms, says Technomic. Expect the industry to travel at a similar speed next year, with Technomic projecting the industry to grow, in real terms, at a rate of 2.5 percent. On a segment-by-segment basis, Technomic projects sales at limited-service restaurants, including quick-serve, will increase by 2.2 percent; full-service by 2.5 percent and bars and taverns by 1 percent. Among the subsegments, fast-casual will remain the industry darling with a projected sales increase of 8 percent, followed by supermarket prepared foods at 6.5 percent. The c-store segment, always an object of the foodservice equipment and supplies industry's affection, is expected to grow at a rate of 1 percent in real terms.
"We have heard a lot of positive sales and comparable store growth," says Darren Tristano, executive vice president, Technomic. The long-struggling midscale dining segment represents one example of the industry's solid, if unspectacular performance. The often-maligned segment is expected to experience a 1.5 percent increase in sales this year in real terms and grow by another 1 percent next year, according to Technomic. While nothing spectacular for a segment that was long an engine that helped put some steam into the industry's sales, it represents a welcome departure from recent results. "Since around Labor Day of last year this segment is getting more traffic and traction."
For its part, the National Restaurant Association stands by its initial projection of 1.5 percent industry sales growth in real terms for 2015. This will translate into sales of $709.2 billion for the year. "It's progressing pretty much as expected and we are looking for continued real sales growth," notes Hudson Riehle, senior vice president, research and knowledge group, National Restaurant Association. "Looking ahead to 2016, one would expect industry sales to expand and it should be at a slightly better rate than 2014. So it should be the seventh consecutive year of real sales growth."
While the employment picture is generally better than it was a few years ago, wage growth still appears to be stuck in its tracks. In fact, the U.S. Department of Commerce reports personal income increased just 0.4 percent in June, disposable personal income increased 0.5 percent and personal consumption expenditures increased 0.2 percent. While any type of increase in personal income is better than the alternative, these growth rates are hardly indicative of an economy ready to start spending like a runaway train.
As a result, consumers continue to follow behavior patterns they established during the recession. None of this is lost on the operator community. "Value still seems to be an incredibly high area of concentration," Tristano says. "Operators use these value-priced items as loss leaders to get people back into their doors."
Only 42 percent of operators expect to have higher sales in the next 6 months, according to the National Restaurant Association's June Restaurant Performance Index. This is down 17 percent from 3 months prior.
A tight real estate market is another factor that could derail industry growth by impeding its ability to add units. "There still continues to be a shortage of 'A' locations, so operators are going into 'B' locations and looking to catering and other off-premise occasions to boost revenues," Tristano says. "Rents have been increasing because of the competitive environment."
To offset the lack of opportunity to add units, foodservice operators continue to look for additional ways to get more from their existing operations. One classic example of this is Starbucks, which continues to augment its menu with the hopes of raising customer participation during the chain's traditional shoulder periods. "They are focusing more aggressively at lunch and even dinner, by adding wine and beer during the dinner period. It is a very nice comfortable place to go and have drinks," Tristano says.
Those restaurant operators who truly want to run on the fast track, though, should pay close attention to the occasions and the drivers that prompt customers to patronize their businesses and better manage them, Tristano says. In today's foodservice industry, this is more important than understanding the differences between the various generations. "The two areas to look at are what occasions should I serve and what consumers should I serve? It's not about the age of the consumer as it their life stages," Tristano says.
For example, in certain instances customers will turn to specific restaurants for a quick bite. So operators should ask themselves "Are you good at a quick bite? Some chains are good at this, while others are not," Tristano says. "It's understanding which occasions you serve and marketing to them."
Oddly enough, despite a few notable exceptions, such as the rising price of beef for burger concepts, food costs don't seem to be too big of a concern for operators. "Food costs will become a little more stable," Tristano says. "There still will be situations, like in the case of eggs this year, where there will be some unforeseen challenges. On an overall basis, though, things will become more stable. Gas prices seem pretty consistent. So we will see prices in a good place."
Laboring to Leave the Station
For a variety of reasons, labor represents the most complex and perplexing issue for foodservice operators from all segments — one that could keep the industry from reaching a full head of steam. First, as the overall employment picture improves in the U.S., restaurant operators will wind up competing with other employers to attract and retain top tier talent. "We are going to see acceleration in the labor rates," Tristano says. "Brands like Starbucks and Chipotle will try to stay on top of this. And it will force a shrinking labor pool to do more to attract and retain good people. And it's a lot harder for restaurants to get good people to come work for them. They don't want to lose good people."
Indeed, recruitment and retention has really moved up the list of operators' top priorities, according to the National Restaurant Association. "For almost one out of every five operators it is the top concern," Riehle says. "In two years it has gone up ten percentage points. There are certain markets that are tighter from a labor standpoint. Recruitment and retention is usually a top challenge in a good growth environment. And in certain markets it is becoming more challenging."
Operators will face further pressure from the public and local municipalities due to the ongoing minimum wage debate and the need to provide benefits, specifically healthcare, to entry-level employees. So, without question, labor costs will continue to apply pressure to operators' bottom line. Exactly how much pressure? Well, that's not entirely clear at the moment. Technomic projects labor-related costs could increase anywhere from 50 percent to 100 percent in the next 5 years.
Who will pay the price for these increases? It's likely the customer. "Most of the brands I have talked to that have done pricing studies, feel there's an opportunity to take a price increase," Tristano says. "They are adding lower cost menu items, too. But there's an opportunity for brands to take a price increase if they are smart where they do it. If you have good operational effectiveness, it makes this easier. But consumers will need to get used to paying higher prices."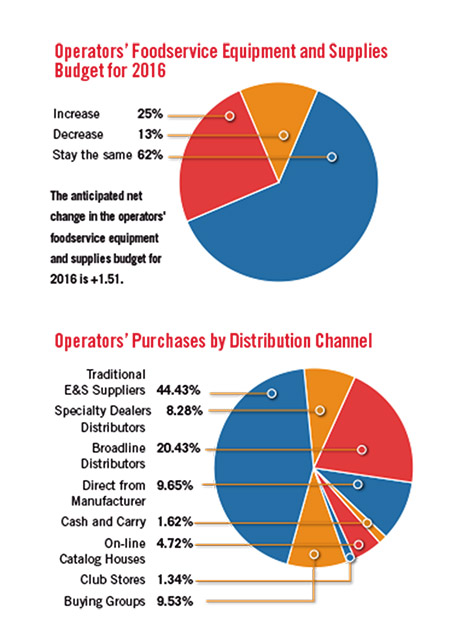 Government represents an issue that's even more perplexing than labor. In fact, 23 percent of operators feel government is the top issue that will impact their business moving forward, according to the National Restaurant Association. It's not any one factor that concerns operators but a variety of them, including minimum wage increases, the impact of the Affordable Care Act, recent National Labor Relations Board rulings on the franchise model and much more.
"From the operator perspective, there has been this confluence of issues and when they look forward it is a more challenging environment," Riehle says. "So it is an environment where, while the overall economy is getting stronger, operators are still cautious."
A bright spot in all of this is the fact that operators continue to invest in their businesses. In fact, the National Restaurant Association reports that 64 percent of operators participating in its June Restaurant Performance Index made a capital expenditure for equipment, expansion or remodeling in their businesses during the past 6 months. And 59 percent plan to do so in the coming months. "This area is still healthy," Riehle adds.
One possible reason capital expenditures remain high among restaurant operators could be the fact that remodeling seems to be paying off by making foodservice environments more enticing to consumers and more efficient to operate. "The return on remodeled stores has been phenomenal," Tristano says. "Remodeling and contemporizing a restaurant will attract people into the stores."
In fact, 25 percent of the operators surveyed for FE&S' 2016 Forecast Study plan to renovate their kitchens in 2016. Also, 25 percent of operators plan to replace their dining rooms and 24 percent plan to renovate their dining rooms. Fifty-four percent of operators plan to replace equipment, too.
Of course, the tab that comes with remodeling a restaurant can run anywhere from $100,000 to $500,000. When paired with other operating pressures, it's easy to see that the business environment will become even more challenging in the coming year for foodservice operators and it may start to weed out some of the weaker players. "It's going to get even harder. Definitely. When we look at weaker players, one of the clear areas of weakness is the store, your age and the remodeling process," Tristano says. "So it becomes more important to remodel and contemporize your stores. It used to be every 10 years, now it's every 5 years."
The increased pressure to remodel does not seem to have much of an impact on foodservice operators' foodservice equipment and supplies budgets. For 2016, 87 percent of operators project their E&S budgets will remain the same or even increase slightly, according to FE&S' 2016 Forecast Study. This represents a slight uptick from 2015, when 82 percent of operators indicated their budgets would remain the same or increase for the coming year. Among those operators planning to increase their E&S expenditures, the average growth rate is 1.51 percent.
Looking specifically at what drives foodservice operators to purchase equipment, the need to replace an item leads the way at 61.7 percent, followed by renovations (20.1 percent), the desire to be more environmentally friendly or sustainable (10.7 percent) and new construction (7.5 percent).
As a result of operators' planned expenditures for 2016, 75 percent of dealers report having more business booked for the coming fiscal year compared to this time last year, according to FE&S' 2016 Forecast Study. This represents a 12.75 percent increase compared to last year. Only 8 percent of dealers report having less business booked for the coming year. In addition, 78 percent of dealers anticipate higher sales in 2016, up slightly from last year's projections. Among those dealers projecting an increase in sales, the average growth rate is 6.96 percent.
Tech Talk
As part of the remodeling process, operator willingness and ability to invest in customer-facing technology can help them punch a ticket for future growth and success.
In fact, one out of three consumers report the availability of technology impacts their decision to dine out, Riehle says. This covers a plethora of technologies, including mobile apps, in-store kiosks, tableside tablets and unlocking the potential of digital menu boards. These products do more than make a restaurant appear more contemporary. They give operators more control over their businesses.
"Operators report how it has helped them reallocate labor," Riehle says. "Technology allows staff to not only target customer service but also impact sales through suggestive selling. Now the technology exists to facilitate real-time education that ranges from information to where the food is sourced to how it's prepared. And an educated customer is good for the restaurant industry. A lot of these technologies have potential to drive incremental sales. That includes driving sales through loyalty programs and even having the flexibility to adjust prices by daypart."
And it appears as if the industry has only scratched the surface when it comes to implementing technology. "One of the most important developments for the industry moving forward is how technology is applied to the sales and cost development sides of the business," Riehle says. "If you think about the ability to drive sales in the next decade, it only gets larger. And in this era where companies like Uber can use surge pricing, 80 percent of adults report they would go to a restaurant during off-peak hours if they could get a discount."
Successful implementation of technology will become more than an operational imperative; it will allow restaurants to shape their guest experiences long before the customers place an order or walk through the front door. "With one million restaurants around the country, operators will be able to distinguish themselves from the competition through integrating technology," Riehle says. "When you think back about table service and the typical patronage environment, there was a fair amount of time waiting. Now you juxtapose that against the ability to use online waitlist systems, beacon technology to hypermarket to specific demographics and so forth, the technology adoption and the ability to expand the overall customer experience, it's really just the tip of the iceberg. It will be interesting to look back in five or ten years to see how the typical restaurant experience is impacted by all of this," says Riehle.
While the foodservice industry may not move at a much faster speed in 2016, thanks to the impact of technology and a variety of other factors, the coming year's journey promises to be anything but dull.