December 1, 2020
---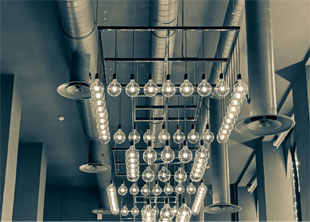 Air Purification in the Age of COVID-19
With the colder months now here, many restaurant operators continue to look for ways to make indoor dining safer for their customers and employees. Cleaning the air could be key.
Sponsored Content
Communicating during COVID-19
How do operators and service agents need to communicate with their customers during COVID-19? Clearly, consistently and frequently. Get tips and recommendations on communications best practices to demonstrate safety and strengthen your relationships.
A Guide to Braising Pans
Braising pans are one of the most versatile pieces of commercial kitchen equipment available, here's why.
Advertisement
Stay current with The Parts Cast! The leading podcast covering all things foodservice equipment and maintenance. With guests from all across the industry, we cover topics including innovation, trends, new products and current events impacting businesses. Subscribe today!
Maintaining Meal Delivery Carts
Today's meal delivery carts are more complicated and technologically advanced than tray carts used in the past. Here's how to keep them in working order.
Specifying Blast Chillers
Here are the key components operators should take into account when choosing a blast chiller.
Service Tips: HVAC Systems
Practically every restaurant with indoor dining has an HVAC system and the quality of those systems directly impact the customer experience. Here are a few tips operators can take to keep their HVAC systems running well.
You received this e-mail as a subscriber to Foodservice Equipment & Supplies or one of its e-newsletters.

Please direct advertising questions to:


This email address is being protected from spambots. You need JavaScript enabled to view it.

, Vice President.

Please direct editorial questions to:


This email address is being protected from spambots. You need JavaScript enabled to view it.

, Editorial Director.

Subscription Support:
630-739-0900 (ext. 53) or e-mail

This email address is being protected from spambots. You need JavaScript enabled to view it.