November 3, 2020
---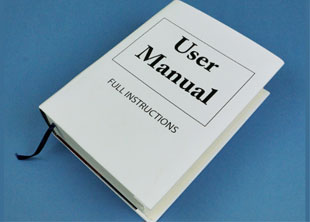 Save on Cost with A Little Elbow Grease
The COVID-19 pandemic has put plenty of restaurant operators in a financial bind. Here's how operators can reduce expenses surrounding equipment maintenance by using what they already have: their owner's manual.
Sponsored Content
Why You Need an Engaged Service Partner?
A good relationship with your service provider matters more now than ever before. A responsive partner can offer education, communication and engagement that will give you confidence and comfort during this challenging time.
A Service Pro You Should Know
Stephen Curd, Commercial Parts and Service, leveraged his lifelong love of learning, earning master certified technician status from CFESA. In this Q&A, Curd shares what he has learned from his technical schooling as well as from the service agents who came before him.
Advertisement
Keep yourself and your team safe by cleaning your workspace properly. Our partners at Middleby can walk you through the necessary steps: washing, rinsing, drying and sanitizing. Visit our YouTube page to watch the full video.
Reaping the Rewards of Cook-Chill
The cook-chill concept was created in the 1960s as a way for caterers to safely produce large quantities of quality food in advance. It has come a long way from its start.
A Guide to Commercial Steamers
Steamers are used to cook items quickly while retaining moisture, nutrients and color. Operators can choose a model that will best fit the volume and application of their service. Here's your comprehensive guide to commercial steamers.
Service Tips: Open Air Merchandisers
Open air merchandisers provide operators with an easy way to encourage add-on sales at the register and take a small bit of workload off their employees. Here are a few ways restaurants can keep these units working well and looking good.
You received this e-mail as a subscriber to Foodservice Equipment & Supplies or one of its e-newsletters.

Please direct advertising questions to:


This email address is being protected from spambots. You need JavaScript enabled to view it.

, Vice President.

Please direct editorial questions to:


This email address is being protected from spambots. You need JavaScript enabled to view it.

, Editorial Director.

Subscription Support:
630-739-0900 (ext. 53) or e-mail

This email address is being protected from spambots. You need JavaScript enabled to view it.