Advertisement

May 27, 2020
---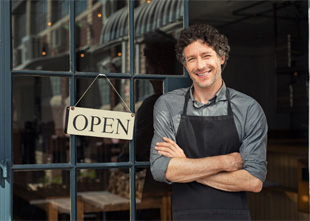 Consumer Confidence Continues to Rise
With states and municipalities continuing to slowly lift restrictions, consumer confidence continues to creep back. As a result, sales at restaurants show small but positive improvements.
This Week in Foodservice
Taco Bell plans to hire 30,000 employees this summer, closing restaurants devastates the seafood industry, Starbucks shares its recovery plan. These stories and more in This Week in Foodservice.
Sixty Vines Uncorks New CEO
Sixty Vines appointed Jeff Carcara CEO for the Texas-based wine-themed restaurant chain.
TriMark Taps Finance Veteran for CFO Role
TriMark USA named Chad Brooks CFO for the Massachusetts-based foodservice equipment and supplies dealer.
Sushi Checks All the Boxes
Sushi concepts and inclusion on menus keep growing across the country, as the on-trend, healthful cuisine continues to gain widespread appeal.
You received this e-mail as a subscriber to Foodservice Equipment & Supplies or one of its e-newsletters.

View past editions of Flash News in our online archive.

Please direct advertising questions to:


This email address is being protected from spambots. You need JavaScript enabled to view it.

, Vice President.

Please direct editorial questions to:


This email address is being protected from spambots. You need JavaScript enabled to view it.

, Editorial Director.

Subscription Support:
630-739-0900 (ext. 53) or e-mail

This email address is being protected from spambots. You need JavaScript enabled to view it.