June 1, 2023
---
As a foodservice professional, you are constantly seeking the products and manufacturers that offer the best solutions. Below, you'll find videos from leading suppliers of products and services that can enhance your operations.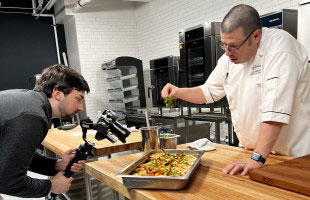 On-Demand Webinars: Serving Up Foodservice Education
Looking for the best equipment solution to introduce new programs, expand menu offerings, tackle challenges, and stay on-top of trends? Explore Alto-Shaam's library of on-demand webinars to enhance your business today.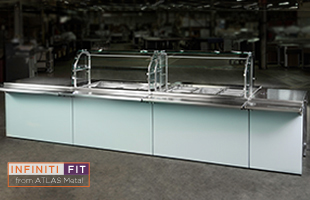 Choose flexibility and safety with Atlas.
Discover INFINITI FIT, the newest and most premium modular line from Atlas, built to evolve with you and your operation. Its wide range of premium stainless steel units lets you choose and customize what you need now, and then easily add to it later. Watch our Be Flexible video to learn more.
"It's a game changer. It really is."
Since adding RATIONAL more than 15 years ago, the University of Richmond now utilizes it throughout its dining service program. "We've really shifted to RATIONAL for the majority of our needs. We've removed equipment to put in more RATIONALs," says Tyler Betzhold, Executive Chef for Dining Services.

The Worry-Free Evolution Steamer — IN STOCK!
What makes the Evolution™ Steamer ahead of the competition is its patented Steam Vector Technology™ that creates forced convection without using fans, motors or pumps. It delivers faster cook times and more even pan-to-pan cooking — all with less maintenance and industry-leading water efficiencies.
Subscribe to more e-newsletters!
You received this e-mail as a subscriber to Foodservice Equipment & Supplies or one of its e-newsletters.

View past editions of FESFlix in our online archive.

Please direct advertising questions to:


This email address is being protected from spambots. You need JavaScript enabled to view it.

, Publisher.

Subscription Support:
630-739-0900 (ext. 53) or e-mail

This email address is being protected from spambots. You need JavaScript enabled to view it.