June 2, 2022
---
As a foodservice professional, you are constantly seeking the products and manufacturers that offer the best solutions. Below, you'll find videos from leading suppliers of products and services that can enhance your operations.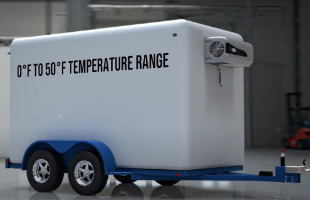 New! Refrigerated Trailer Dealers Near You!
Polar King Mobile has partnered with dealers across the country to bring the newest refrigerated trailer solution near you. These compact units provide a temperature range of 0°F to 50°F, are all-electric, and require only 110V and 15 amps. Learn about the benefits of our trailers.
Choose Flexibility and Safety with Atlas
Discover INFINITI FIT, the newest and most premium modular line from Atlas. With ample operational flexibility and safety features such as 360-degree cleaning, these units are ideal for addressing social distancing mandates. Read more to see how this beautifully functional line could fit your needs.
An Oven Unlike Any Other
Converge® Multi-Cook Ovens feature independent chambers that pair the power of Structured Air Technology® with controlled humidity in a compact, ventless footprint. Now you can steam, bake, grill and air fry - all at once - without sacrificing quality. All that, and it cleans itself, too.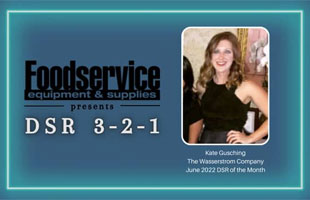 FE&S June 2022 DSR of the Month
Kate Gusching, The Wasserstrom Company, sits down with Jason Wange, Foodservice Powerplant Network, to talk about being named an FE&S DSR of the Month.
Foodservice Equipment & Supplies Presents DSR 3-2-1 is sponsored by Salvajor.
Subscribe to more e-newsletters!
You received this e-mail as a subscriber to Foodservice Equipment & Supplies or one of its e-newsletters.

View past editions of FESFlix in our online archive.

Please direct advertising questions to:


This email address is being protected from spambots. You need JavaScript enabled to view it.

, Vice President.

Subscription Support:
630-739-0900 (ext. 53) or e-mail

This email address is being protected from spambots. You need JavaScript enabled to view it.