February 3, 2022
---
As a foodservice professional, you are constantly seeking the products and manufacturers that offer the best solutions. Below, you'll find videos from leading suppliers of products and services that can enhance your operations.
The Race is On - Speed Up Your Dishroom
Join us in the Hobart Innovation Lab to watch the new Hobart AMTL two level commercial dishwasher race through piles of dishes at 80 racks per hour. Independent wash chambers and multiple-cycle operations let you wash standard ware up top, and more heavily soiled ware down below, all at the same time.
Rental Walk-In Refrigeration Available Now
Polar Leasing has expanded the walk-in rental fleet to cover most of the United States. We offer both long- and short-term rental solutions, perfect for seasonal demands, grand openings, emergency situations, and other temporary needs. Learn how the rental process works and our walk-in features.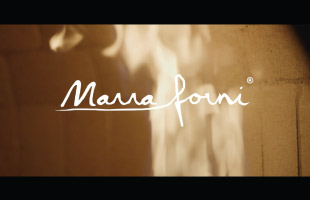 The Rotator | A Versatile Cooking Solution
Marra Forni's Rotator oven is a high-production cooking solution featuring a rotating cooking deck that minimizes the need for employees with higher skill sets. Available in four model sizes, these ovens are designed to maximize efficiency, streamline food production, and provide consistency in cooking results.

Click here to subscribe to more e-newsletters!
You received this e-mail as a subscriber to Foodservice Equipment & Supplies or one of its e-newsletters.

View past editions of FESFlix in our online archive.

Please direct advertising questions to:


This email address is being protected from spambots. You need JavaScript enabled to view it.

, Vice President.

Subscription Support:
630-739-0900 (ext. 53) or e-mail

This email address is being protected from spambots. You need JavaScript enabled to view it.