November 4, 2021
---
As a foodservice professional, you are constantly seeking the products and manufacturers that offer the best solutions. Below, you'll find videos from leading suppliers of products and services that can enhance your operations.
BP Modular Gas Station and Convenience Store
British Petroleum (BP) commissioned KTG to produce a permanent two-module facility to replace a convenience store destroyed in Paradise, CA, during 2018's Camp Fire. The factory-built solution was designed, built, transported and installed less than a year from the initial project request.
Reduced Chill Times like Bubba's BBQ
Thermodyne's Blast Chiller units minimize the time required to chill food down to HACCP required temperatures. Bubba (Ralph Miller) talks about the benefits of using Thermodyne's slow cook and hold ovens, as well as Thermodyne's blast chiller to chill, cook, and hold his world-famous BBQ pork.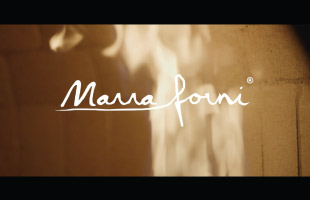 The Rotator | A Versatile Cooking Solution
Marra Forni's Rotator oven is a high-production cooking solution featuring a rotating cooking deck that minimizes the need for employees with higher skill sets. Available in four model sizes, these ovens are designed to maximize efficiency, streamline food production, and provide consistency in cooking results.

Double Scrapping Speed and Save Water
Keep up with the demands of a busy kitchen with a Salvajor® Food Waste Collector System. With two hand scrapping and a powerful plume of recycled water, you can expect to double your scrapping speed while saving water. Scrap and pre-rinse at the same time and tackle even the biggest kitchen clean up.
Marra Forni Prep Tables — Create Culinary Masterpieces
Made in Italy, Marra Forni Refrigerated Prep Tables are an essential piece of equipment in any commercial kitchen space. Designed to enhance flow and streamline food production. Featuring a self-contained high-efficiency refrigeration system designed to reduce energy costs while maintaining food and prep ingredients at safe temperatures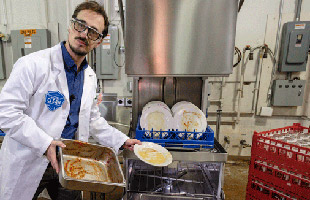 Twice As Nice!
The new Hobart AMTL Two Level Commercial Dishwasher increases dishroom throughput and capacity with two wash chambers, washing up to 80 racks per hour in the same footprint as a standard door type. Join us in the Hobart Innovation Lab to watch everything you can quickly clean with the AMTL. Watch Video
MEIKO's new M-iClean U means "goodbye steam!"
Our innovative new heat-recovery system reduces steam by up to 80% for incredibly fast drying. Moisture is reduced by as much 98% on dishes, and up to 75% on glassware, virtually eliminating the need to hand-polish! Steam stays inside for re-use as an energy source, so heating time is faster, and energy costs are less.
Thought Leadership ON-DEMAND
You may have already missed two of the three live FED Lunch & Learn series sessions, but that doesn't mean you can't view the content. Experts from the foodservice community gave concise, on-trend thought leadership talks about how culture drives brand experience, energizing a concept by design and more.
Click here to subscribe to more e-newsletters!
You received this e-mail as a subscriber to Foodservice Equipment & Supplies or one of its e-newsletters.

View past editions of FESFlix in our online archive.

Please direct advertising questions to:


This email address is being protected from spambots. You need JavaScript enabled to view it.

, Vice President.

Subscription Support:
630-739-0900 (ext. 53) or e-mail

This email address is being protected from spambots. You need JavaScript enabled to view it.