August 8, 2021
---
As a foodservice professional, you are constantly seeking the products and manufacturers that offer the best solutions. Below, you'll find videos from leading suppliers of products and services that can enhance your operations.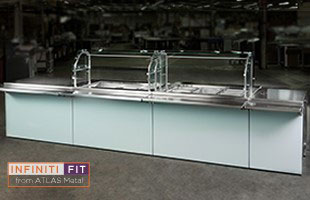 Choose Flexibility and Safety with Atlas
Discover INFINITI FIT, the newest and most premium modular line from Atlas, built to evolve with you and your operation. Its wide range of premium stainless steel units lets you choose and customize what you need now, and then easily add to it later. Watch our Be Flexible video to learn more.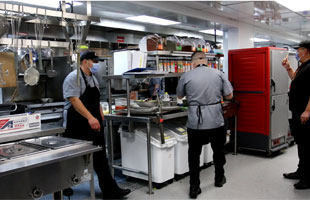 Modular Facilities at Clovis Community Medical Center
A challenge for many operators is accommodating the dining needs of guests during a time of facility renovation. Rather than phasing construction, Clovis Community utilized modular kitchen and auxiliary facilities from Kitchens To Go® to provide state-of-the-art support for their 24/7 operation.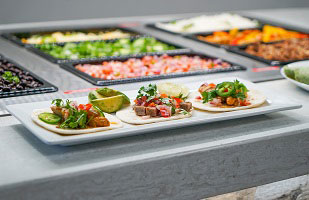 Hot, Cold and Frozen — Side by Side
LTI's patented QuickSwitch serving technology is the industry's only hot, cold, frozen convertible food wells and the perfect tool for adding flexibility to any menu. Each well is independently controlled, so you can serve hot, cold and frozen foods side by side at the same time and switch between temperatures in less than an hour.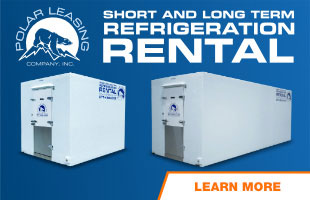 Need Temporary Walk-In Refrigeration?
Will you need more cold-space capacity or temporary refrigeration this summer and fall? Maybe you have an upcoming remodel. Or maybe some off-site catering commitments and special events. See why Polar Leasing is the simplest, safest and most effective solution for your temporary walk-in refrigeration needs.
Click here to subscribe to more e-newsletters!
You received this e-mail as a subscriber to Foodservice Equipment & Supplies or one of its e-newsletters.

View past editions of FESFlix in our online archive.

Please direct advertising questions to:


This email address is being protected from spambots. You need JavaScript enabled to view it.

, Vice President.

Subscription Support:
630-739-0900 (ext. 53) or e-mail

This email address is being protected from spambots. You need JavaScript enabled to view it.