May 6, 2021
---
As a foodservice professional, you are constantly seeking the products and manufacturers that offer the best solutions. Below, you'll find videos from leading suppliers of products and services that can enhance your operations.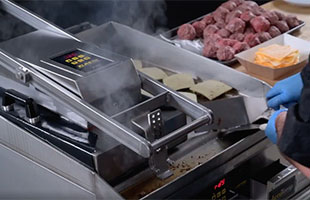 240+ Double Cheeseburgers an Hour? No Problem!
Supercharge your kitchen with the speed, performance and accuracy of XLR8™ Upper Heated Platen. With its even temperatures and near instant recovery, the XLR8™ outperforms all the competition with faster cook times, more consistent product quality and unparalleled durability.
Quietly Power Your Perfect Blend
The new KitchenAid® Commercial Enclosure Blender delivers professional results through quiet performance so you can take care of customers without distraction. The powerful motor, 60-oz BPA-free jar, and stainless steel blade work together to deliver optimal performance and taste for every blend.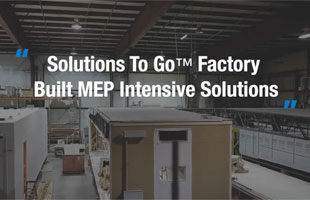 Solutions To Go™ from Kitchens To Go®
Need a facility on an interim or permanent basis? Kitchens To Go® provides comprehensive mobile, modular, and containerized commercial kitchens and ancillary support facilities to meet your needs. Innovative solutions to assist operators to remain agile and leverage new strategies to address evolving trends. From planned renovations to unplanned situations, Kitchens To Go® will Keep You Cooking.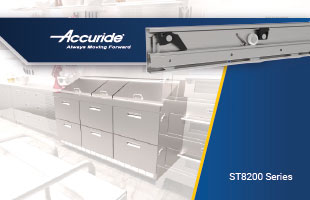 NSF-Certified Roller Movement for Commercial Kitchens
Accuride's ST8200 Series of roller-bearing slides provides hassle-free use and installation in refrigerated and heated drawers. The ST8200 features a full-extension design, max load rating up to 275 lbs., gravity-activated self-close, and an auto lock-in mechanism to ensure appliances are sealed. No welding necessary. Available in side-mount and bottom-mount configurations.
Hobart's AMTL Dishwasher is Twice as Nice
Join us in the Hobart Innovation Lab to see how the new AMTL two level commercial dishwasher increases your dishroom capacity with two wash chambers to clean off tough food soils at 80 racks per hour.
Free Your Kitchen!
Are you faced with limited kitchen space? Learn how Polar King offers a unique solution to the problem by taking one of the largest pieces of equipment, the restaurant walk-in refrigerator or freezer, out of the building.

Click here to subscribe to more e-newsletters!
You received this e-mail as a subscriber to Foodservice Equipment & Supplies or one of its e-newsletters.

View past editions of FESFlix in our online archive.

Please direct advertising questions to:


This email address is being protected from spambots. You need JavaScript enabled to view it.

, Vice President.

Subscription Support:
630-739-0900 (ext. 53) or e-mail

This email address is being protected from spambots. You need JavaScript enabled to view it.