February 4, 2021
---
As a foodservice professional, you are constantly seeking the products and manufacturers that offer the best solutions. Below, you'll find videos from leading suppliers of products and services that can enhance your operations.
Hot Wells That Don't Require Water
Get consistent, efficient heating without water using ThermalWell hot food wells from LTI. ThermalWell pairs unique heating technology with advanced controls to provide safe, easy holding — wet or dry. ThermalWell can save operators thousands on energy costs and heats food more evenly to maintain product quality.
Smoke the Competition with the XLR8
Put the pedal to the metal and supercharge your kitchen with the speed, performance and accuracy of XLR8™ Upper Heated Platen. Powered by proprietary AccuHeat technology, cook your signature protein in half the time or better!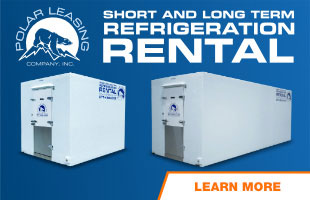 Need Temporary Walk-In Refrigeration?
Will you need more cold-space capacity or temporary refrigeration this spring and summer? Maybe you have an upcoming remodel. Or maybe some off-site catering commitments and special events. See why Polar Leasing is the simplest, safest and most effective solution for your temporary walk-in refrigeration needs.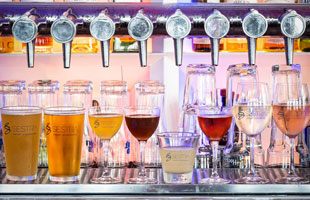 Smart, Connected Beverage Dispensing with TapWise
TapWise™, Sestra's IoT-connected beverage solution, provides unprecedented control over access and dispensing, insights into trends, and integrations with a host of other systems. The most versatile solution in the industry, TapWise holistically addresses all dispensing needs on one platform.
Click here to subscribe to more e-newsletters!
You received this e-mail as a subscriber to Foodservice Equipment & Supplies or one of its e-newsletters.

Please direct advertising questions to:


This email address is being protected from spambots. You need JavaScript enabled to view it.

, Vice President.

Subscription Support:
630-739-0900 (ext. 53) or e-mail

This email address is being protected from spambots. You need JavaScript enabled to view it.