February 14, 2023
---
We at FE&S magazine strive to deliver you the most authentic and original foodservice E&S insight that's out there. Thus, we collaborate with leading suppliers to provide you with the latest trends, innovations and solutions for your operational challenges.
Improving Indoor Air Quality In Today's Restaurants
Accurex understands that ensuring a safe, comfortable environment for patrons and staff is especially critical for today's restaurant operator. And selecting the right ventilation products is vital for maintaining and maximizing indoor air quality and the safety of guests and employees. Learn how.
When To Buy Equipment for Restaurants
Buying new equipment is not something to be taken lightly. In fact, there are typically only a few circumstances when owners are most likely to make the investment: when equipment breaks, when sizing needs change or when they are looking for added convenience or versatility.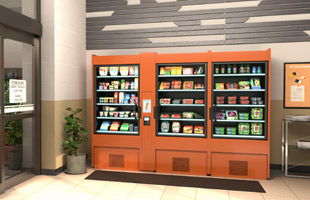 Industry Leaders Partner to Launch First Autonomous Retail Solution
Structural Concepts Corporation has partnered with Instant Retail Systems LLC to offer a fully integrated autonomous retail solution to US and Canadian-based customers, becoming the first refrigerated merchandiser manufacturer to offer a complete smart solution for autonomous shopping.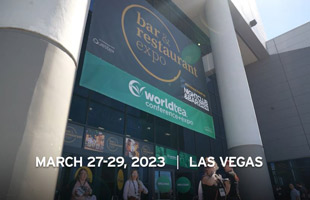 Bar & Restaurant Expo Launches New Experiences
See It. Taste It. Experience It. Bar & Restaurant Expo (March 27-29 in Las Vegas) is a truly immersive experience for the fast-changing food & beverage industry. Save up to $100 off passes before rates increase, your future self will thank you.
The DEI Journey
Every important journey begins with a few first steps in the right direction, and that includes the journey toward a more diverse, equitable and inclusive foodservice industry. Join us for a powerful one-hour conversation with industry leaders about their own DEI journeys, and how they're working to create transformational change.
Subscribe to more of our e-newsletters!
You received this e-mail as a subscriber to Foodservice Equipment & Supplies or one of its e-newsletters.

View past editions of Equipment Insights in our online archive.

Please direct advertising questions to:


This email address is being protected from spambots. You need JavaScript enabled to view it.

, Publisher.

Subscription Support:
630-739-0900 (ext. 53) or e-mail

This email address is being protected from spambots. You need JavaScript enabled to view it.