April 30, 2020
---
Keep Your Cool While Keeping Your Distance
If your business is closed or operating with reduced hours, the last thing you want when you re-open is spoiled food in your walk-in cooler. Master Controller electronic control systems let you safely monitor your walk-in via the internet and prevent food spoilage.

Walk-Ins Ready To Ship
Nor-Lake Kold Locker™ walk-in coolers and freezers are matched with an exclusive Capsule Pak™ refrigeration system featuring a flush coil to allow 100% usable interior space. Models are in stock and ready to ship to assist with any emergency refrigeration needs.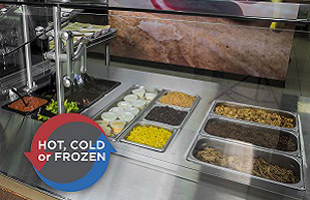 Hot, Cold and Frozen — Side by Side
LTI's QuickSwitch technology adds menu flexibility to your serving counter. Each well is independently controlled, so you can serve hot, cold and frozen foods side by side at the same time and switch between temperatures in less than an hour. Time to make the switch!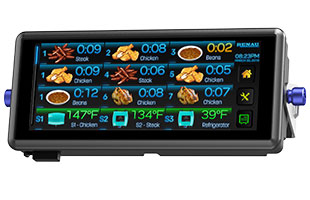 Renau's T-2268 Wireless Timer/Controller
The most advanced reliable kitchen timer available to foodservice operators. Total control of your food preparation, from cooking to frying, produce to sauce prep, walk-ins to serving line, every product at a glance. Data for each product, graphs, & more with a touch screen for gloved operation. Rugged wireless communication provides up to date information seamlessly.

You received this e-mail as a subscriber to Foodservice Equipment & Supplies or one of its e-newsletters.

View past editions of eMarketplace in our online archive.

Please direct advertising questions to:


This email address is being protected from spambots. You need JavaScript enabled to view it.

, Publisher.

Subscription Support:
630-739-0900 (ext. 53) or e-mail

This email address is being protected from spambots. You need JavaScript enabled to view it.