March 26, 2020
---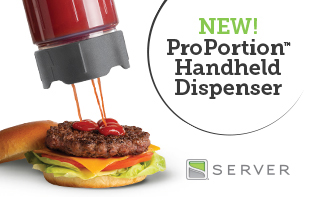 Versatility in the Palm of your Hand
Server's ProPortion® Dispenser allows you to seamlessly add flavor to your menu. "There are so many different things that can go into this unit without any issues," said Alex Hartlaub, Kitchen Manager, Log Cabin Inn. See it in action and watch Alex's full story at ProPortionDispenser.com.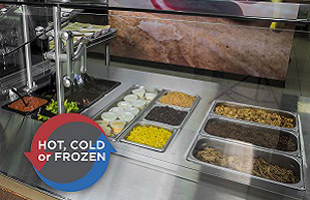 Hot, Cold and Frozen — Side by Side
LTI's QuickSwitch technology adds menu flexibility to your serving counter. Each well is independently controlled, so you can serve hot, cold and frozen foods side by side at the same time and switch between temperatures in less than an hour. Time to make the switch!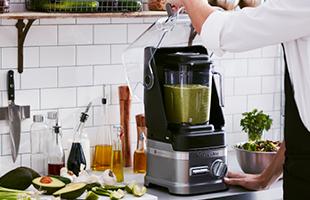 Quietly Power Your Perfect Blend
The new KitchenAid® Commercial Enclosure Blender delivers professional results through quiet performance so you can take care of customers without distraction. The powerful motor, 60-oz BPA-free jar, and stainless steel blade work together to deliver optimal performance and taste for every blend.

Walk-In Rentals for Temporary or Emergency Refrigeration
For walk-in refrigeration needs when budgets are tight, consider renting temporary refrigerated storage from Polar Leasing. Units are immediately availability. And in most cases your rental expenses are considered an operating expense and are 100% deductible. Contact us today.