December 17, 2019
---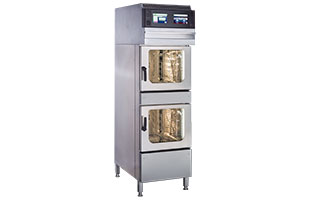 Do More With the Space$aver Team Combi
Get the versatility of two separate cabinets in one convenient platform with the Space$aver Team Combi from Henny Penny. Independent controls at eye-level make it easy to use — and with an integrated hood and compact footprint, the Space$aver Team Combi can be installed anywhere in the kitchen.
Nor-Lake Walk-In Install Program
From single compartment coolers to large cold storage warehouses, Nor-Lake is ready to help with walk-in installation. We've partnered with certified service agents and installers across the US and in Canada making it easy to find a service provider near you.
Best Oven for Peak Demand Periods
With the industry's smallest footprint & unmatched features, Turbofan E33 convection ovens deliver with exceptional speed & productivity. Bake or roast, achieve consistent results with simple one touch control. With the ability of adding continuous moisture to products & core probe cooking — it's the most powerful & cost-effective oven in its class.
With Touchscreen Controls, Hatco Drawer Warmers Hold It All
Hatco® Corporation's Drawer Warmers are designed to keep a variety of foods hot for serving. Now available is an optional touchscreen control panel for precise individual temperature settings for each drawer and an adjustable timer per drawer with both audio and visual alert to remind operators of the holding times.