Thoughtful, hard working, dedicated.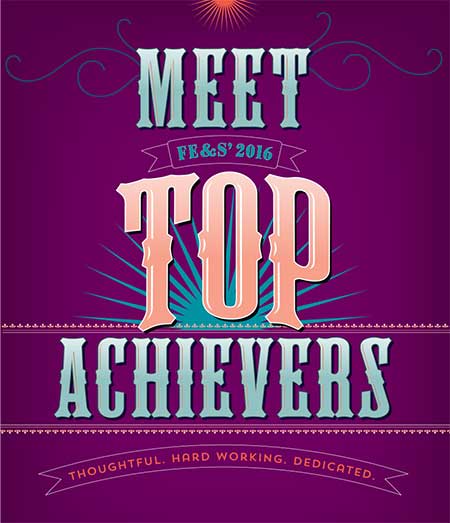 These are among the many traits that describe FE&S' 2016 Top Achievers. These individuals leverage their different experiences and areas of expertise while skillfully applying these traits to create market-leading businesses that promote solid supply chain relationships.So for these reasons and countless others that will become apparent as you read the following pages, we proudly introduce the recipients of our 2016 Top Achiever Awards.
Top Achiever — Dealer: Steve Dickler: President, Chefs' Toys, Fountain Valley, Calif.
Top Achiever — Consultant: R. Todd Guyette, Principal, Colburn & Guyette, Rockland, Mass.
Top Achiever — Manufacturer's Rep: Chris Jeens, Partner, W.D. Colledge Co. Ltd., Mississauga, Ontario, Canada
Top Achiever — Service Agent: Steve and Jeff Sliter, President and Vice president, Commercial Parts and Service, Cincinnati, Ohio