Brian Mazer has been in the service industry for 16 years. After working in the automotive industry for a short time, he joined Jay-Hill Repairs, working in every facet of the business before becoming field service supervisor for hot and cold equipment at Jay-Hill Repairs, Fairfield, N.J.
A 35-year veteran of the industry, Joe Zigarelli started his career as an in-house maintenance technician for 11 years, before joining Jay-Hill Repairs as a field service technician. He became a supervisor for cold equipment after a brief stint as a catering general manager in his family's business.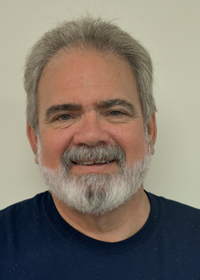 Joe ZigarelliFE&S: How has foodservice equipment evolved?
JZ: When I started as a tech back in 1984, the internet and connectivity weren't there. It has evolved to the point where you must keep up with the amount of technology every day, along with manufacturers and their advancements.
BM: It used to be simple, with thermocouples, thermopiles and gas valves. We've gone from simple gas control systems to equipment with touch screens. Everything is automated through computers. Some equipment is even capable of being hooked up to phone lines and monitored off site.
FE&S: How do you stay current with equipment technology?
JZ: Supply houses have classes on a regular basis from manufacturers that update us on electronic controls, expansion valves, what's new in the market, etc. It's out there, and you have to be on the lookout, whether it's pamphlets on the counter or websites with information.
BM: Most manufacturers have their own training in-house in their manufacturing plants, or they come to an authorized service agent like us and fill us in on the latest technology, software and servicing.
Brian MazerFE&S: What should every service technician know?
BM: If a restaurant owner calls up for a service call, it would be helpful to have a model number with manufacturer name. We have a big parts warehouse that's 15,000 square feet, so if I'm at the shop, I will try to bring the parts I need to get it done the first time.
JZ: A lot of chains have lists of equipment, so if we get the model number, we can go into our tablet and get the equipment history, and we have an idea of what's going on.
FE&S: What is the most common mistake foodservice operators make with commercial foodservice equipment?
JZ: Not using equipment for what it's for and not taking care of it are common mistakes. We see more abuse of the equipment than anything else.
BM: Cleaning refrigeration coils, changing water filters, making sure supply connections are correct and ensuring everything is hooked up, on and working are key.