Four venues and a central kitchen supporting casual and fine dining marry efficiency with design detail to bring a memorable experience to guests visiting this Minneapolis–St. Paul destination brewery.
The main level holds the Beer Hall, Beer Garden, brewery and main kitchen, while the second level contains the Brewer's Table restaurant and the Scheid event space. Below, the building reflects the neighborhood's industrial character. Photos courtesy of HGA; photography by Paul CrosbyIn 2011, seven years since its formation and five years after delivering its first keg of beer, Surly Brewing Company in Brooklyn Center, Minn., was fast approaching its production limits and struggled to meet consumer demands. Owners Omar and Rebecca Ansari wanted to build a new brewery to meet demand and expand sales of its craft brews outside the local Minneapolis market. In addition to increasing production, they wanted to follow a multivenue concept model long-established by Steigel Brewery in Austria and the Stone Brewing Co. in San Diego, where people could see where the beer was made and then consume it on-site.
However, the Ansaris faced a major obstacle. A Prohibition-era Minnesota state law prevented breweries from selling and serving pints of their own beer to customers visiting the premises. The couple and others in the state expressed their objection to the law, and as a result, two legislators,
Representative Jenifer Loon and the late Senator Linda Scheid, authored the "Taproom Bill," also known as the "Surly Bill," which supported breweries selling and serving their own beer. The bill was signed into law on May 24, 2011.
With the green light to proceed, the owners could build their dream destination brewery. This brewery supplements the original in Brooklyn Center by increasing production capacity to 100,000 barrels a year. Set on an 8.3-acre brownfield site on the borders of Minneapolis and Saint Paul, this tourist destination offers easy access to public transportation, the University of Minnesota and freeways. "The location allows the brewery to use water for the beer that comes from the same aquifer as the Brooklyn Center facility and therefore allows the brewery to maintain its quality of branded beer," says Linda Haug, hospitality operations director for Surly Brewery MSP (Minneapolis–St. Paul). "Water chemistry is a very big part of the brewing process."
In addition, a central kitchen supports foodservice offered in a 300-seat beer hall; 500-seat beer garden; 80-seat fine-dining restaurant with a 14-seat food bar, 10-seat bar, and 28-seat outdoor deck; as well as in the 175-person event space.
Despite all of its benefits, the site location also presented many challenges. "The brownfield site is comprised of seven separate parcels of land divided by the municipalities of Minneapolis and St. Paul," says Steven Dwyer, AIA, project lead designer, HGA Architects and Engineers. "Development of the project required navigating the complexities of multiple parcels of polluted land with varying easements and restrictive covenants through multiple jurisdictional reviews. Site planning was critical, and a key aspect in the design was the requirement to accommodate both the public needs of entertainment, ease of access and safety with production requirements of the brewery such as material handling in and outside the building, expansion capacity, and maximizing employee comfort and productivity."
State and local grants supported the site's development because of its location on a brownfield, which was formerly an industrial site used for a variety of purposes over the previous century. Methane gas was escaping from the contaminated soil here, so "a membrane floor and structural concrete slab with continuous ventilation was required," says Dwyer. "All the drains had to be located before the slab was poured since no penetrations were possible afterwards. Only drains were run below the floor, while all other utilities were run overhead."
The 300-seat open Beer Hall contains long drinking and eating tables made from reclaimed wood and window walls that look into the brew house at one end. Photo courtesy of HGA; photography by Paul Crosby.The Surly Brewery's design makes it a festive and welcoming gathering and celebration place with industrial character that expresses the company's complex brewing process. "The site plan orients the building to the historic grain elevators, which are illuminated at night and serve as a backdrop to the amphitheater," Dwyer says.
In keeping with the industrial area surrounding the brewery, HGA Architects and interior designers turned materials such as exposed concrete slabs into retaining walls, fashioned steel, glass and reclaimed wood from trees blown down in a local tornado into table tops and metal panels, designed chairs from recycled plastic Coke bottles and designed landscape elements for durability and sustainability. "The materials are durable and sustainable," Dwyer says. "One of the biggest design considerations was planning for expansion."
Reflecting the industrial character of the neighborhood's surrounding train yards and grain silos, designers reinterpreted Surly Brewery with streamlined massing, a flat roof and corrugated-metal siding. "The design concept was based on transparency throughout and puts the brewing process on display to ensure patrons are immersed in the brewery experience from multiple touch points within the building and garden," Dwyer says.
Entering the brewery along a landscaped path with tall hedge walls, visitors enter onto a central entrance plaza anchored by a fire cauldron on one end and fountains at the other. Visitors then proceed to the entry where they are introduced to part of the brewing process in the entrance chamber, with dramatic floor-to-ceiling glass walls framing views of the fermentation cellar. Next they encounter an open beer hall with long drinking and eating tables and window walls that look into the brew house at one end and out to a beer deck and gardens at the other. On the west side of the beer hall, visitors see an operable glass wall that lifts and slides, allowing a free flow of space 10 feet high by 40 feet wide. Visitors can wander from the interior to exterior areas that include the deck, a beer garden with a sculpture by renowned artist Zoran Mojsilov and an amphitheater.
On the upper level, the space divides into two primary uses: the more formal Brewer's Table restaurant and an event center, named Scheid Hall in honor of the late Linda Scheid who helped author the "Surly Bill." The event center includes a prefunction area and bar overlooking the beer hall and brew house. The restaurant and event space also contain exterior deck space on the second level overlooking the amphitheater and gardens below.
"Throughout the building and site, strategic connections link people to one another and the brewery," Dwyer says. "With a carefully choreographed tour route and curated graphics, visitors are immersed in the Surly Destination
Brewery experience — a brand in and of itself."
Beer Service
The 60-foot bar in Beer Hall features 20 microbrews on tap. Photo courtesy of Robert Rippe & Associates Inc.; photography by Corey GafferKeeping beer at its proper temperature requires a 750-square-foot beer cooler. For serving beer, 7 locations contain 20 taps for microbeers with names including Bender, Cynic Ale, Hell, Surly Furious, Devil's Work, Doom Tree, Todd the Axe Man and Bitter Brewer. "We release beer as it is ready and have an open draft line," Haug says.
"For the beer taps, we worked with a manufacturer to try and meet the owner's desire for 20 brand beer taps that would cantilever out from behind the bar wall and then drop 15 feet and hover over the bar unsupported," says Steve
Carlson, president of Robert Rippe & Associates, the foodservice designers and consultants for this project. "There are thousands of feet of beer conduits with large pull boxes where they intersect. One is the size of a Mini Cooper."
Presenting the beer in the best possible light means serving it at the right temperature with the proper carbonation and ensuring it flows at sufficient volume. "Almost as much attention was paid to the glassware for the beer," Carlson says. Glasses are washed with an electrical chemical activation (ECA) system and rinsed with filtered water just before filling.
The Foodservice Operation's Production and Flow
The main kitchen's hot line includes a griddle, broiler, range, deck ovens and long prep counters. The hood is oversized to allow for additional cooking equipment when the facility expands.Planning for the foodservice started about two years before Surly Brewery MSP opened. "Linda came to our office, and we did whiteboarding exercises in great depth even before the final site was selected," Carlson says. "And we used three-dimensional software, which was very helpful. The talented chef who was hired came in with a Spanish tapas and fine-dining background, so the menu includes much more than just the traditional items you might find in a brewery setting."
Residing on the main level, the central kitchen serves all foodservice locations. "The location and size of the beer hall and the north property line were fixed, so the limited area — 4,000 square feet — remaining for the kitchen and storage resulted in long horizontal storage, circulation, prep, and finished cooking areas," says Carlson. "We would have liked to have had more space for storage, but there was no more space to have." Storage comprises approximately 1,100 square feet. When the foodservice operations expand, Surly may need to add storage outside.
Ingredients flow from the ground floor loading dock through the central kitchen corridor, which Carlson says is about a foot narrower than they would have preferred, and into the storage areas. Storage areas include a walk-in freezer, walk-in meat and dairy cooler, walk-in produce cooler and dry storage.
Strategically placed refrigerated rails and upright refrigeration contribute to staff productivity. Photos courtesy of Robert Rippe & Associates Inc.; photography by Corey GafferBecause of the limited size of the kitchen, Carlson and the kitchen design team minimized circulation in the space to drive efficiency into the operation. Double overshelves and other types of shelving help culinary staff to keep the
operation clean and to stay organized. POS systems and ticket rails are strategically placed for ease of access.
From the storage areas, food flows perpendicularly to the cook's prep and cold prep area, which includes work counters with sinks, a slicer, a 40-quart mixer and many blenders. Here, staff prepare mise en place for the main floor's Beer Hall and Scheid Hall event space. Staff transport food from the main level to the upper level via an elevator.
In the hot prep banquet area, staff use a tilt skillet to heat sauces. A two-section convection oven, proofing cabinet and mobile warming cabinet support baking. Staff also use a two-section combi oven for many types of food preparation including de-hydrating, cold smoking and sous vide cooking. Staff use a smoker, one of the most popular pieces of equipment, to prepare meats. "We put in a larger hood than is needed now in anticipation of future expansion," Carlson says.
Also in the kitchen, a 40-foot-long à la carte cooking line contains stations for garde manger, oven, fry, mid, grill/plancha and sauté. Refrigerated prep tables hold ingredients at all stations. At the garde manger station staff assemble boards with salami, rabbit rillette, braunschweiger (liver sausage), pheasant terrine and charcuterie. Also at this station, staff assemble salads such as heirloom greens, baby lettuce wedge, farro salad (smoked salmon with avocado, soft boiled egg, pepitas and lime vinaigrette) and mixed salads.
Circulation is kept to a minimum in the main kitchen to encourage efficiency in a relatively small space. Photo courtesy of Robert Rippe & Associates Inc.; photography by Corey GafferIn the oven, sauté and grill stations, staff prepare such menu items as enchiladas, picnic chicken, pepita crushed catfish, mussels, flank steak, ricotta gnocchi and bone marrow. Staff use the two-section deck oven to heat pretzels and cauliflower as well as pizza for kids. "We thought we'd need this oven for pizzas and flatbreads, and we did serve them when we first opened," Haug says. "However, since this is a from-scratch kitchen, we found these menu items to be too labor intensive."
Also at this station, staff assemble salads such as heirloom greens, baby lettuce wedge, farro salad (smoked salmon with avocado, soft boiled egg, pepitas and lime vinaigrette) and mixed salads such as potato salad and coleslaw.
In the fry, mid and grill/plancha stations, a four-section hot food well holds menu items such as baked beans, pulled pork, brisket, grits and cheese sauce. "We use the charbroiler mostly to heat, so we take the grates off and use the steel plates to heat cast iron skillets," says Jorge Guzman, executive chef. "We keep one grate on to grill sausages."
Staff use the fryers for catfish, Brussels sprouts and "Hog Frites," which are fries doused in pepper jack fondue and chunks of tender pork shoulder, all under a smattering of giardiniera.
Also contributing to the unconventional beer hall menu are snacks, such as cheese boards, pork rinds and pretzels with pimento cheese and spicy ale mustard.
The food pickup line, containing heat lamps and double overshelves, runs parallel to the prep areas. Servers pick up the food in a service window and deliver it to customers in the Beer Hall and Beer Hall deck.
The dishroom contains a large dishmachine and clean and dirty dishtables.
Brewer's Table and Scheid Hall
Brewer's Table offers traditional table seating as well as seating in front of the cook line and at the bar.Upstairs, the restaurant and banquet area contains one walk-in cooler. The display cooking area contains a one-section undercounter freezer, two workcounters with sinks, a convection oven, a charbroiler, an overhead cheese melter, a six-burner range with a conventional oven beneath, a spreader cabinet, a fryer and a worktop freezer.
The equipment supports an ambitious menu featuring guinea hen, lamb, pork jowl, grilled short rib, octopus, trout, hamachi collar, crudo and vegetables. One of the newest menu items is a steak cured in molasses and caraway and cooked on a low heat for 24 hours before it is charred on the grill. "The flavors of the steak pull the anise flavors from Surly's Devil's Work brew and the molasses and caraway help round out the chocolate notes from the beer," Guzman says.
Desserts might include avocado panna cotta, chocolate peanut sphere, and Surly cynic mousse.
Across an aisle, the prep area contains a refrigerated base, four-section drop-in hot food well, hot food counter, heated plate dispenser and two refrigerated prep tables. A pickup counter features heat lamps where finished plates sit for a brief time before waitstaff deliver them to guests. An ice maker sits behind the scenes.
The mezzanine and fine dining restaurant sit on the upper level, while the Beer Hall occupies the main level. The brewery is visible from both levels. Photos courtesy of Robert Rippe & Associates Inc.; photography by Corey GafferThe second floor also features a bar with beer tap heads. The bar contains glass rinsers, stainless steel drink rails, two beer towers, POS systems and cabinets, glass rack drain boards, an ice bin with insulated bottle wells, hand sinks, back bar refrigerators and dump sink cabinets.
A nearby banquet staging area includes a hand sink, banquet carts, tea dispenser, coffee maker, glass filler, and icing counter with a sink.
To expedite cleanup, a dishwashing station on this floor contains soiled and clean dishtables, a compost bin, disposer, spray rinse, shelving and a dishmachine to clean the restaurant and banquet dishes. Two glass washers in the restaurant and event bar help ease the dishmachine's load.
As with any new project, the owners and directors are learning from their experiences. "My advice to others is hire people a lot smarter than you are," says Haug. "And expect a little more back-of-house turnover than you think you'll have because turnover is the nature of the business." Architects and kitchen designers are also watching this project with great interest to see how their plans work out as the site expands by more than 200 percent. In the meantime, Surly Brewery MSP is carving a niche and setting new standards and expectations for destination breweries. There will be a lot to celebrate as Surly Brewing Company reaches its tenth anniversary in February 2016.
The Brewery
Photo courtesy of Robert Rippe & Associates Inc.; photography by Corey GafferSurly Brewery MSP produced six different brands of beers in 2006, its first year in business. Over the years at the Brooklyn Center location, more than 50 were produced. The Brooklyn Center location is still brewing and will continue to do so for the foreseeable future.
Surly Brewery MSP can make up to 100,000 barrels with its current capacity. The 100-barrel system's process moves from a silo, super sack or 50-pound specialty bag to a grist mill to a mash kettle to a lauter tun to a brew kettle and then to a whirlpool. "Whirlpooling is a common method used in commercial breweries to separate hop pellets and trub from wort after the wort boils. Essentially the wort is pumped into the whirlpool vessel at rapid velocity, usually about 15 feet per second, to cause the wort to start spinning like a whirlpool," says Haug.
The wort is next sent to a heat exchanger to cool as it is pumped to one of the eight 600-barrel fermenters. Also on-site are a kegging line and a canning line that can produce up to 10,000 cans a hour. Beer is not filtered, fined or pasteurized. Rather it is placed in a centrifuge that spins out any remaining solids, yeast, hops and proteins that remain in the beer after it is done fermenting. After centrifuging the beer is sent to the bright (often spelled "brite") beer tank before it is sent to the packaging hall and packaged into kegs or cans.
Sustainable and Energy-Saving Features
The project followed LEED guidelines for the site and building. The design team worked with the Weidt Group and Xcel Energy to define and implement energy conservation strategies that Dwyer says achieve approximately $15,200 annual cost savings with 1.9 years payback.
Among the project's many energy-saving features is the connection to multiple modes of mass and alternate transit and accessible proximity to downtown areas in both Minneapolis and St. Paul. "In addition, the brewery replaced a brownfield industrial site that had become a magnet for graffiti and dumping," Dwyer says. "Existing site contamination was remediated, and a majority of materials from the existing foundations were salvaged in place, recycled and incorporated into the landscape design. The facility has transformed the existing urban site into a community amenity featuring gardens and gathering areas, retail, entertainment and employment." He adds that as the first regenerative "greening" project in the neighborhood, Surly Brewing MSP serves as the catalyst for future sustainable and economic development.
The design's sloping roof creates volume inside the building's west end, which houses the brewhouse, beer hall and restaurant. The slope also decreases the need for costly tapered insulation, lets the brewery economize on plumbing and allows rainwater to run off into a rain garden.
A roundup of other sustainable features is below:
Dish- and glasswashing remain separate, so no food soilage touches glasses. Low-water-use dishwashers with heat-reclaim features sit on both floors and glasswashers in the bars.
An electrical chemical activation (ECA) system creates activated water that staff use to clean the kitchen and sanitize dishes and glasses without chemicals. "This is a pioneering technology, and it has been challenging to get the system to work consistently," Carlson says. "When it doesn't work, staff must wash glasses by hand."
Domestic hot water is provided by means of a steam or water heat exchanger that utilizes the steam from the process boilers.
Commercial kitchen spray-rinse faucets have a flow rate of 1.24 gpm.
Low-flow plumbing fixtures reduce water use.
Exterior sunshades minimize heat gain and glare.
Low-VOC interior finishes include paint, carpet and sealants.
Sustainably harvested wood products are used.
Daylight harvesting minimizes electrical lighting and increases worker and customer satisfaction.
Controlling erosion and sediment reduces pollution from construction activities.
Bicycle parking is available.
Storm water quality is achieved by removal of 70 percent of total suspended solids and reduction of runoff volume with added pervious surface areas.
An existing deep water well is reenergized.
Additional landscape area reduces impervious cover.
Existing concrete paving and floor slabs were salvaged for reuse as aggregate and pavers.
Environmentally friendly R-410A refrigerant is used in all Surly HVAC cooling equipment.
HVAC equipment features improved efficiency DX cooling.
Automatic, user-programmable HVAC provides set-back schedule capability.
Demand-controlled variable speed is used for the deep well pump.
Water closet (1.28 gpf) flush valves are solar powered and sensor activated with a battery backup.
Urinal (0.5 gpf) flush valves are solar powered and sensor activated with battery backup.
Public restroom lavatory faucets (flow rate: 0.5 gpm) are electronic sensor operated.
Nonpublic lavatory faucets (flow rate: 0.5 gpm) are solar powered and sensor activated.
Shower valves (flow rate: 0.5 gpm) are manually operated.
Key Players
Owner: Surly Brewing Company; Omar and Rebecca Ansari, Pants Optional LLC
Brewing Operations Director: Todd Haug
Hospitality Operations Director: Linda Haug
Executive Chef: Jorge Guzman
Chef de Cuisine Beer Hall: Michael Gregoire
Chef de Cuisine Events: Ben Peine
Chef de Cuisine Brewer's Table: Dustin Thompson
Architect and Interior Design: HGA Architects and
Engineers, Minneapolis, Minn.; Mia Blanchett, AIA, principal in charge; Steven Dwyer, AIA, project lead designer; John Cook, FAIA, senior project architect; Rob Good, AIA, project architect
Interior Design: HGA Architects and Engineers, Minneapolis, Minn.; Paula Storsteen, IIDA, LEED AP, senior interior designer in the Interior Architecture and Design Group
Landscape Architect: HGA Architects and Engineers
Foodservice Design Consultants: Robert Rippe & Associates, Minneapolis; Steve Carlson, FCSI, LEED AP, president; Michael Wrase, senior project manager; Trish Jass, senior equipment specialist; Shelby Wurscher, project coordinator
Equipment Dealer: Hockenbergs; Eagan, Minn., Troy Jacobsen
Owner's Representative: Tegra Group, Minneapolis; Paul Koerber
General Contractor: McGough Construction, St. Paul, Minn.
Facts of Note
Opened: Beer Hall and Garden, December 2014; Brewer's Table in May 2015; and Scheid Hall event center in March 2015
Scope of Project: Beer Hall, serving food and beer at tables and a bar; Beer Garden (only beer is served here); kitchen for production; Brewer's Table restaurant; kitchen for Brewer's Table and Scheid Hall event space.
Size: 50,000 sq. ft., including a 4,000-sq.-ft. main kitchen, including storage
Seats: Beer Hall, 225, and 80 seats on the Beer Hall deck; Beer Garden, 500 seats and standing room for 800; Brewer's Table, 80 seats inside at tables, 14 seats at the food bar, 10 seats at the bar, and 28 seats on the outdoor deck; Scheid Hall event space can seat 135 and accommodate 175 with reception-style service
Average Check: Beer Hall, $26.44; Brewer's Table, $39.51
Transactions/Daily Covers: Beer Hall, 2,000 on weekdays and up to 7,000 on Saturdays; Brewer's Table, 200 on Fridays and Saturdays
Hours: Beer Hall & Restaurant, 11 a.m. to 11 p.m., Sunday through Thursday, and 11 a.m. until 12 a.m., Friday and
Saturday; Brewer's Table, 5 p.m. until 10 p.m., Wednesday and Thursday, and 5 p.m. until 11 p.m., Friday and Saturday
Menu Specialties: At the Beer Hall, charcuterie, burgers, brisket sandwiches, smoked brisket, smoked pork shoulder, sausages, plates with pork, mussels, ricotta gnocchi, flank steak, enchiladas, catfish and chicken; at Brewer's Table, guinea hen, lamb, pork jowl, grilled short rib, octopus, trout, hamachi collar, crudo and vegetables. At Surly 20 unique beers are on draft and other beers can be served in 16-ounce cans if all of the tap lines are full.
Staff: 300 with brewery staff, kitchen and front-of-house staff (some are seasonal). This includes an executive chef, chef de cuisine events, chef de cuisine beer hall, multiple sous chefs and pastry chefs, three front-of-house managers for the Beer Hall, a manager for Brewer's Table, an events hall director, and an events hall manager.
Total Project Cost: $30 million
Equipment Investment: $1.2 million
Website: surlybrewing.com
About the Players
Omar and Rebecca Ansari are the owners of Surly Brewing Company. While working for his parents' small metal-finishing abrasives manufacturing company in Brooklyn Center, Minn., Omar took up homebrewing as a hobby. After seeing a picture of a three-barrel brewing system in a homebrew catalog, he decided to enter the beer business. His parents and wife agreed that he should convert the family abrasives business to a microbrewery. They opened Surly Brewing Company in Brooklyn Park before building the new brewery and restaurants in Minneapolis' Prospect Park.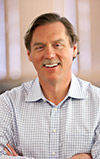 Steve Carlson, FCSI, LEED AP, president of Robert Rippe & Associates, has 34 years of experience in foodservice planning and design. He specializes in projects with short timelines, complicated renovations and large-scale projects requiring complex organization and planning. Carlson's many projects include St. Paul Public Schools, University of Wisconsin–Madison, Auburn University, University of Iowa and University of Missouri.
Steven Dwyer, AIA, LEED AP, is senior project designer in the Arts, Community and Education Group at HGA Architects, and is a vice president at the firm. In 2009 he was awarded the AIA Minnesota Young Architects Award, and in 2011 he received the American Institute of Architects National Young Architects Award. He has been a regular guest critic and adjunct instructor at the School of Architecture at the University of Minnesota.
Jorge Guzman, executive chef at Surly Brewing Company, started in the restaurant industry at age 17 in St. Louis as a prep cook/bus boy. After graduating from Drake University he trained at the Culinary Institute of America in Hyde Park, N.Y. Next, he spent time in Charleston at Magnolias then traveled to Minneapolis where he was chef de cuisine at Tejas and Corner Table and executive chef at Solera.
As executive chef of Surly Brewing Co. for the past year, he has built the culinary concept from the ground up. Guzman works closely with a multitude of farmers bringing local and sustainable practices to the kitchens at Surly.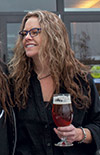 Linda Haug, hospitality operations director at Surly Brewing Company, was formerly a rep for a wine distributor and worked at Summit Brewing Company in St. Paul, Minn., where she met her future husband, Todd. Together, Linda and Todd opened Café Twenty Eight in Minneapolis, which they closed in 2011.
Todd Haug, brewing operations director at Surly Brewing Company, joined Surly Brewery with experience as a former head brewer at Minneapolis' Rock Bottom Restaurant & Brewery. Like Omar Ansari, he started his profession as a brewer with a homebrewing kit. Haug is also a renowned heavy metal guitarist.
Paula Storsteen,IIDA, LEED AP, is a senior interior designer at HGA, in the interior architecture and design group. She has a diverse portfolio of work, with an emphasis on hospitality and corporate interior design projects at locations such as Accenture, ADC Telecommunications in Shakopee, Minn., General Mills World Headquarters in Golden Valley, Minn., and the former Discovery Center in Allentown, Penn. She volunteers with the National Council for Interior Design Qualification, focusing on testing standards for interior designers.
Michael Wrase, senior project manager at Robert Rippe & Associates, is responsible for building design software work, including plans, elevations, details, mechanical/electrical plans and schedules and special conditions. He coordinates with the architect and engineering teams, reviews drawings for conflicts and miscommunications, and gathers information on local health, plumbing and HVAC codes. He has worked in foodservice facilities planning since 1994.