Bolt "Jen" Bolton, Avanti Restaurant Solutions
Bolt Bolton, senior account manager, Avanti Restaurant Solutions, Folsom, Calif., has been in the foodservice industry for almost three decades — since she was around the age of 12, working with her stepmother at a local family owned Mexican restaurant as a bus back.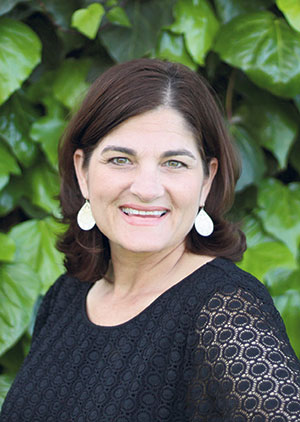 Bolt BoltonAfter moving to the retail side as a courtesy clerk in a supermarket, she spent time as a server and trainer in larger restaurants, then worked as a trainer, bartender and server for a fine-dining seafood restaurant. At one point Bolton thought she found her calling while working at a smoothie chain for 16 years in various capacities, including store manager and trainer. She eventually sought to find more of a work/life balance to spend more time with her husband and three children.
"I was familiar with Avanti, as one of my former co-workers worked there, and the owner was a regular customer," Bolton says. "I knew it would be a good fit culturally."
That was seven years ago. Bolton's book of business now includes regional and national chains, including some multiunit operators with locations in Canada.
Q: When researching equipment options, how do you go about finding the right item?
A: It's important to meet customers where they are. We need to understand their operations, the menu, what the equipment will be used for and any cross-functional pieces they need. In addition, pricing, lead time and energy savings are important factors. We look at different manufacturers and pieces of equipment as well as utilizing all of our resources to find the right solution. I also collaborate with my team and reach out to rep groups and suppliers to meet customer needs.
Q: What's the most important lesson you learned as an operator that helps you now when you work with operators to solve their problems?
A: I find it's paramount with every concept for our team to go to the restaurant and get trained on their operational flow. What it looks like on a plan may be different when seeing the actual flow in person. Having worked in operations, I know the intensity and pressure from working a busy shift and how important those details are. It helps when specifying equipment to understand and address the pain points. One of our mantras is that we will prove it and then improve it!
Q: How has the restaurant industry changed for the better since you first got involved?
A: I've noticed a big change in the demographic since I started in the industry. In my SEFA coaching groups, there used to be one or two women, but now it's closer to 50/50. It's exciting to see the influx of women in this business who are achieving success and are also very supportive of each other.
Q: Continuing education plays an important role in your success. Why do you invest so much time in factory training, buying group training and so forth?
A: I think there's always something you can learn, and I strive to learn something new every day. I consider myself to be a 'solutionary' for my clients and I often find just the right solution when I am in the field, at trainings and at factories. It's interesting to see what's being built, what need is being satisfied by this innovation and how this can positively affect my clients.