This webcast aired November 19, 2019. Watch this recorded webcast free on demand
A FREE Webcast - Operator Roundtable
What do you get when you bring in both commercial and non-commercial operators together? An inspiring webcast that offers discussions on the unique challenges of each format and how each solve issues within their segment. The panel breaks down trends in the various operating segmentsvand offer ideas that can benefit any segment.
FCSI members and certified foodservice professionals may earn a continuing education unit by registering and viewing the webcast and then completing a short quiz.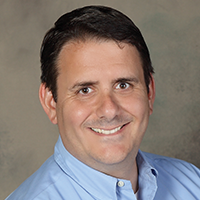 Moderator
Joe Carbonara
Editorial Director
Foodservice Equipment & Supplies Magazine
Panelist
Eric Eisenberg
Director of Dining Services
Rogue Valley Manor
Born and raised in New York, New York Eric Eisenberg is a lifelong gourmand who has devoted his entire professional life to the culinary arts. His career started in New York City and after training and working in France for nearly 5 years he returned to New York and continued to hone his skills in some of that city's finest restaurants culminating as the Executive Chef to the Embassy of Luxembourg to the United Nations. He relocated to Seattle in the mid 90's where he was the Chef / Owner of the nationally acclaimed Relais Restaurant named as one of America's Top Tables by Gourmet Magazine. Seeking work life balance Eric left the restaurant business and joined the award winning team and Swedish Hospital, the birthplace of hospital room service in 2004.
Eric has worked tirelessly to elevate the position and perspective of healthcare chef, to an exciting, viable and desirable option for young culinarians entering the industry. This has motivated those chefs to create an entirely new industry standard that all chefs in healthcare aspire to follow. With Eric's recent transition to the Senior Living segment, he has already initiated these same philosophical and tangible approaches to culinary and foodservice offerings, within this new environment and vital segment within Healthcare.
Panelist
Robert Holden
Associate Vice President for Auxiliary Services
University of Georgia
Robert Holden serves as the Associate Vice President for Auxiliary Services at the University of Georgia. In that role, he leads the Auxiliary Services Division to include UGA Dining Services, Bulldog Bucks, Campus Transit, The UGA Bookstore, The UGA Golf Course, UGA Parking Services, and UGA Vending Services. These departments offer an array of high quality goods and services in a financially self-supporting manner.
Outside of his work in education, Robert has worked with non-profit organizations, consulting with boards and working with the local community. He has a passion for food and has worked with Campuses, Foodbanks, Soup kitchens and other organizations to help further their mission and vision.
As an active Auxiliary Services professional, Holden has held various leadership positions in National Association of College Auxiliary Services (NACAS) and the National Association of College and University Food Service (NACUFS) including his current role as Past National President of the National Association of College and University Food Services (NACUFS).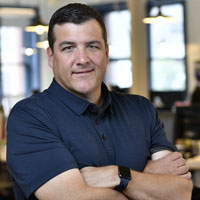 Panelist
Chris Fuqua
CEO
B. Good
Chris Fuqua is Chief Executive Officer of B.GOOD, a 78-unit, farm-to-table, fast casual restaurant chain that serves all-natural burgers, green and grain bowls, salads, and smoothies. A seasoned industry veteran, Chris brings a strong strategic vision and operational background to the company. He has been on the Board at B.GOOD since 2017 and previously held roles in Marketing, Operations, Finance, Strategy, and Supply Chain as a senior executive at Dunkin' Brands, a consultant at McKinsey and Company, and an officer in the United States Navy.