Advertisement

December 17, 2020
---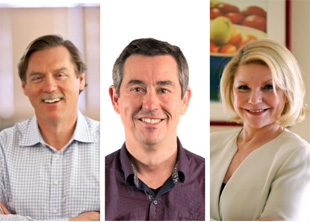 Consultants' Predictions for 2021
Three FCSI members, Steve Carlson of Rippe Associates Inc., Ray Soucie of Webb Design, and Arlene Spiegel of Arlene Spiegel & Associates, share what's on the horizon for 2021 and beyond.
Advertisement
The Best in Induction Technology
| | |
| --- | --- |
| | Garland Instinct™ Induction Counter Line is the first multi-sensor induction countertop line to incorporate cook and hold functions under one unit, measuring temperatures across the entire surface for increased accuracy. Available with 1 cooking zone or 2 cooking zones, wok or griddle. |
Form Meets Function in Makeline Design
Makelines address market demands for craftsmanship and quality by drawing in customers with bountiful displays of menu ingredients. If you follow best practices, there are many concepts that can be well served by this approach.
Sustainability and Aesthetics at Play
The Thacher School, a private school overlooking the Ojai Valley, has opened a new dining hall. The design blends culinary-focused aesthetics with operational systems and processes that support the school's commitment to community, as well as its commitment to creating a more sustainable campus.
You received this e-mail as a subscriber to Foodservice Equipment & Supplies or one of its e-newsletters.

Please direct advertising questions to:


This email address is being protected from spambots. You need JavaScript enabled to view it.

, Vice President.

Please direct editorial questions to:


This email address is being protected from spambots. You need JavaScript enabled to view it.

, Editorial Director.

Subscription Support:
630-739-0900 (ext. 53) or e-mail

This email address is being protected from spambots. You need JavaScript enabled to view it.