Advertisement
June 21, 2018
---
A Glance at Two Back-of-the-House Spaces
Two experts offered insights on back-of-the-house areas while FE&S' sister pub restaurant development + design magazine led a group of designers and architects around front-of-the-house spaces at Chicago restaurants.
Advertisement
Fresh Solutions, Fit for You
Delfield Specification Line® with GreenGenius® refrigeration utilizes natural R290 refrigerant and a 4.3" easyTouch® touchscreen. Easy-to-use, yet smart enough to control all the functions an operator could want. Bringing you 24/7 connection, euro design and energy efficient equipment. Now that's smart thinking.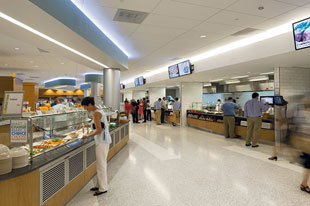 Functional by Design: Salad Bars
Salad bars represent an integral design element in the front of the house; they demand careful attention to both form and function.