This webcast aired April 21, 2020. Watch this recorded webcast free on demand.

A FREE Webcast - Ghost Kitchens
Ghost kitchens were a rapidly emerging option for restaurants that offer delivery even prior to the coronavirus pandemic. State and local government mandates to close dining rooms in an attempt to slow the growth of the pandemic have in effect turned most restaurants into ghost kitchens. This hour-long presentation featured an in-depth discussion with experts who have run ghost kitchens. They discuss best practices and offer tips for smoothly running ghost kitchens.
This webcast is now available on demand
FCSI members and certified foodservice professionals may earn a continuing education unit by registering and viewing the webcast and then completing a short quiz.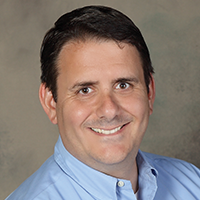 Moderator
Joe Carbonara
Editorial Director
Foodservice Equipment & Supplies Magazine
Panelist
Justin McCoy
VP of Marketing
Cousins Subs
Justin joined Cousins Subs in January 2006 as an entry-level marketing specialist and held several marketing positions before being named vice president in May 2013. He is responsible for managing advertising agency relationships, developing national promotion calendars, and creating system-wide strategic initiatives related to advertising, marketing and public relations. McCoy brings over 13 years of restaurant industry experience to Cousins Subs as well as more than four years in public and media relations with the Milwaukee Bucks and several years in the finance industry. McCoy also serves on the Cousins Make It Better Foundation and Vince Lombardi Cancer Foundation Board of Directors. He holds a Bachelor of Arts in communications from Cardinal Stritch University.
Panelist
Patrick Mock
CEO
One Olive Group, A Halal Guys Franchisee
Patrick is a techie and investor by trade but foodie at heart. Patrick is CEO of One Olive Group, a Northern California franchisee of The Halal Guys, New York City's famous mediterranean street cart. Patrick graduated with a Bachelor's Degree in Finance from Santa Clara University and a Master's in Business Administration from the University of California, Los Angeles and London Business School.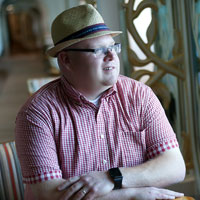 Panelist
Joseph Schumaker, FCSI
Founder and CEO
FoodSpace
After over 10 years in retail and sales, Joe decided that it was time for a change in late 2003. After graduating with honors from the California Culinary Academy, San Francisco in 2005 he started his career in foodservice taking an entry level position in catering at Restaurant O in Campbell, CA. After less than two years, Joe and two colleagues founded Cosmopolitan Catering and in the nearly 10 years since, he has helped steer and grow Cosmo into the premier Catering and Cafeteria operator that it is today.
Now armed with almost a decade of business, operations, design and project management experience he is poised at the helm of SCG FoodSpace, a food business accelerator.