We've all heard the saying "when life hands you lemons, make lemonade." Beverage metaphor notwithstanding, we are operating in a time when we have to take a fresh look at the way we do business to improve shrinking margins.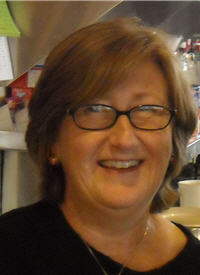 As a third-generation restaurant operator, I have seen many changes in our industry. What doesn't seem to change, however, is that when times are tough everyone recognizes it is important to keep the food and beverage businesses operating if we are all to succeed.
Restaurants, even quick-service operations, are expanding with catering menus. Competing for consumer entertainment dollars is forcing even the smallest independent foodservice operators to implement creative marketing programs. Keeping up with all the innovations in food and beverage products and foodservice equipment can be overwhelming for the already stressed operators.
This creates unique opportunities for foodservice professionals to jump in and provide products, equipment, training and education to help their customers meet the growing needs of consumers.
Purveyors are assisting restaurateurs with chef and service consultants to expand these areas. We even see vendors offering marketing dollars to struggling operations. Credit card processors are offering social network marketing and affordable direct mail programs. Equipment specialists are now assisting defunct restaurants in selling their equipment, and consultants are assisting clients in obtaining financing.
A new cottage industry is springing up in the area of minority-, female- and handicapped-owned businesses. Most cities, counties and states require some minority and female participation on all contracts. Millions of dollars are being spent on food products, equipment and paper goods. There are catering contracts and a wealth of opportunities in airport concessions.
By subcontracting or partnering with minority-certified businesses we can often expand our base of operations. Minority- and female-owned businesses are often eligible for attractive financing programs. There are grants available in certain areas that repay the operators for equipment, leasehold improvements, windows and signage.
A savvy consultant, equipment specialist, designer or purveyor can educate themselves on these opportunities to assist customers in taking advantage of these programs. This changes the whole dynamic of the relationship as the operator partners with and comes to rely on the purveyor for more than products.