Founded by hospitality industry veterans in 2004, Children of Restaurant Employees (CORE) supports children of food and beverage service employees who are navigating life-altering circumstances. The organization has raised upward of $5 million to date and helped more than 700 families.
Q: How and why was CORE founded?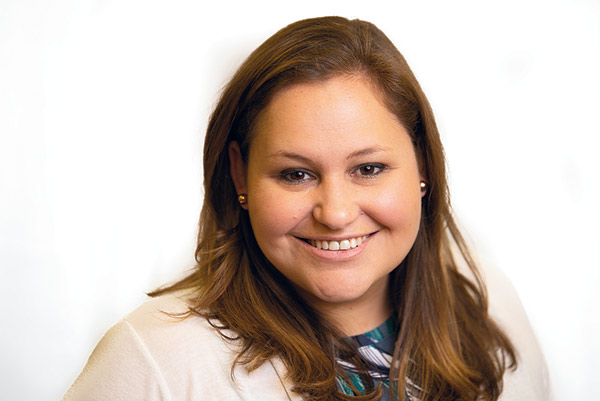 Lauren LaViola, Executive Director, CORE, Nashville, Tenn.
A: Five individuals attending the National Restaurant Show in Chicago were sitting together and talking to one another about the many great charities out there. But, they wondered, why wasn't there a charity in our industry that gives back to our own? After scribbling on a napkin, those individuals realized that the food and beverage industry is very large and many employees rely heavily on being able to work regularly — a steady paycheck. Many do not have paid time off, health insurance or disability insurance. If something happens to them that's out of their control, such as an accident, illness, unexpected death or natural disaster, the children of those employees suffer.
Children of Restaurant Employees (CORE) was a result of that conversation and was officially incorporated in 2006.
Q: How do people apply for help?
A: People may apply directly on our website or someone can apply on their behalf, such as in the case of a death in the family. To make sure they qualify, we first verify that they were on a food and beverage employer's payroll at the time of the circumstance, which must have occured within the last 90 days.
Our external mission partners, such as The Giving Kitchen, the United States Bartenders Guild and a few state restaurant associations, also provide application referrals.
Q: What kind of financial support do the families receive?
A: We work with each family individually to determine their needs. When someone applies, the first priority is to make sure that they have a roof over their head and their stomachs are full.
We might pay their mortgage, for example, or cover the cost of their utilities or provide things like a gift card for a local grocery store or gas station. We develop a budget to determine how to allocate those funds. Families typically receive between $2,000 and $3,000. On average, each month, CORE grants support to 15 to 20 families.
Q: How do you raise the funds?
A: The majority comes from corporate donations — food and beverage companies. Additional funds come from events, individual donations and foundation grants.
Q: There are many sad stories. Do you have an example of a more uplifting one to share?
A: The Davis family applied in the fall of 2014. Their daughter, Claire, was born weighing in at just 3 pounds, 14 ounces. She also had three holes in her heart and has Down syndrome. Just after undergoing heart surgery, she was also diagnosed with leukemia. She had to wait until her heart was strong enough to undergo chemotherapy.
We supported that family by paying some of their bills and brought the holidays to the hospital, providing Claire with an iPad that she could use for therapy. We are happy to report that she is cancer-free and will be six years old in October. Since the family lives near Nashville — our headquarters — Claire's mom, Kristen, started to volunteer with us. Prior to that she was juggling bartending shifts while her husband, Josh, juggled his career as a chef. Kristen is now the national program director here and works with all of our grant recipients. It's a great story and she's a valuable team member.