2019 marks my 40th year as a foodservice design consultant. Naturally, when one reaches a milestone like this, there's a tendency to look back and reflect on your career. I am no exception. As a young consultant, I was eager to meet, listen and learn from other consultants, especially those who worked in other firms or specialized in areas our firm did not. No matter which sector of the industry we are in, we all have experiences to share with our own colleagues and each other. It's great to share the successes. Sometimes we can learn much from others and the issues they have faced and have solved.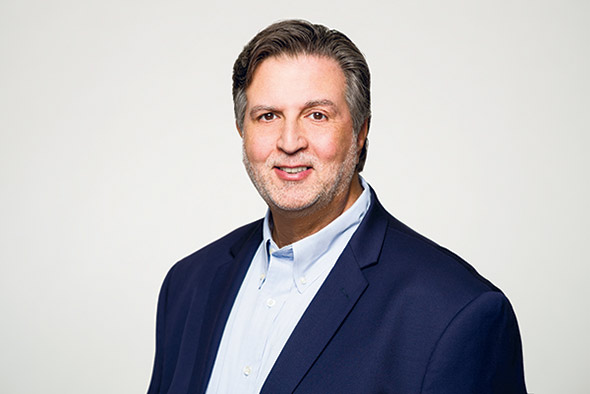 James Camacho, FCSI, CSI, President, Camacho Associates Inc. AtlantaI have learned a few things during my time, too, and feel it is my job to pass this knowledge along to others. Ask anyone who has been in our industry for a while and you will generally find they are eager to pass their knowledge on to others.
As we continue to actively recruit new members for our growing team, my role as elder statesman is to teach them at least one new thing each day. If I can do this, in a few years our younger staff members will have the knowledge and experience to have a wonderful career in a great industry.
With that in mind, I would like to share a few of my basic building blocks with you, and I continually need to remember to take my own advice.
Focus on Relationships
Even in a digital age, our industry is still a relationship business. Back in the day, I could talk to the factory owners directly because I knew them personally. Now, with all the consolidations and investor buyouts, we must reach out, go on factory trips, jobsites, conferences and work harder to connect and build relationships with the right people. Oftentimes, that relationship now lies with our local manufacturers' rep. Just the other day I got off the phone with a local rep I've known for years when we had an issue on a project and didn't specify something correctly (occasionally this happens), but he was going to help us work through it. That cost us money — as it should since we screwed up — but much less than it could have.
We needed a special option for a client and their equipment lineup. I could not find what we needed on any manufacturers' website. One call to a vice president of sales that I know, and it was not a problem — the manufacturer could make this idea a reality. Or I can call and ask a MAFSI sales rep for help on a project in another part of the country because we met at a conference. It's all because of the relationships.
Connect with Other Consultants
We also encourage new team members to become involved with FCSI and go to meetings and conferences to meet other consultants. I want them to learn from others. When I was coming up in the business, during factory trips and industry conferences, I would listen carefully to the older consultants who had been in the business for years to see what I could learn. I believe it's so important to be around other consultants, to expand beyond those you work with day to day. In the past, consultants were very secretive about their work, but these days, all you have to do is go online and do some searching and it's easy to see photographs and drawings other consultants created. We don't have a copyright on all the ideas that are out there. But, more importantly, connecting with other consultants allows us to help each other. This is especially the case as the consulting business continues to become more complex than ever before. We can teach each other how to better run our companies, deal with contracts, succession planning and more.
Practice Active Listening
I encourage our new team members to not just sit in meetings but actively listen and take a lot of notes, whether it's with a good old-fashioned pen and paper or a computer or smartphone, and then I recommend that they store those notes in a digital file for future reference. We keep all of our notes on comments from the architects, contractors and others in digital files because if there is an issue down the road, we can pull up those notes and figure out intentions and what was said. Sometimes, you must ask the right questions to draw the answer and information out. This is not something that many can do instinctively. It is a learned skill — one that all consultants need desperately.
Pay Attention to Changing Trends
These days, you can see a lot of foodservice trends starting at the college and university level. No one seems to be interested in cafeterias and scrambles anymore but rather microrestaurants or food hall formats, with different concepts where you can get Mexican food at one platform or a salad or Asian food at another. We're also seeing this trend take shape in other segments, including B&I and healthcare. Be aware of what is going on around you; get out and see what is attracting the public and why. I told a club manager in a meeting recently that up until a couple of years ago, one of our main concerns with designing bars was where do we store 27 different flavors of vodka? Now, it is how and where we can store and pour 24 or more flavors of craft beer.
Always Follow Up
A project is never ever really over. I encourage our team members to get out to the jobsite weeks, months and even years after wrapping up the project and talk to the chefs and people working in the kitchen. Ask them what works well and what they would like to do different. Just last week, I was traveling and stopped by a country club project we had designed. I was able to meet and go over the layout and kitchen with the new executive chef. He had quite a few ideas of what he liked and would change in his kitchen. Now, I have the chance to come back and meet with the folks who designed the kitchen and share his thoughts and what could be done better for next time. That also helps me learn what we can do on our projects differently or better.
Get out of the Office
I do not want our staff to sit in the office all the time. They need to go to jobsites, project meetings, conferences, factory trips, The NAFEM Show and other industry events. They need to meet others and build their professional relationships, especially with people not in their normal circle of influence. You never know who you may want to reach out to in the future or who you may be able to help down the road.
It has been a long road to get to 40 years, and no, I am not finished yet. Not even close. As we develop our succession plan, it is exciting to see our next group of leaders grow and develop. I will continue to teach them at least one thing a day, and they in turn are now teaching me every day as well.