Published on Sunday, 01 November 2015
Written by The Editors
Foodservice operators can use refrigerated prep tables in a variety of settings, from retail foodservice operations to restaurant kitchens.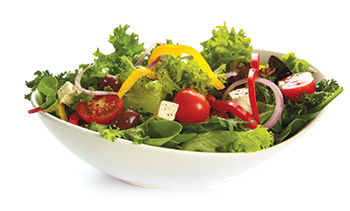 Common applications for these units include preparing pizza, sandwiches, salads and other dishes. Refrigerated pizza prep tables offer storage and prep space for ingredients that need to be cut, sliced or otherwise prepped before use. These units can store a variety of food items, such as vegetables, cheese, pizza toppings, meat and fruit.
The majority of prep tables have raised rails, which contain a variety of ingredients. This design provides
better ergonomics for users, eliminating the need to bend down into reach-ins, and also helps keep work surfaces as clean as possible.
Table types range from single-door models up to three-door widths in sizes from 46 to 93 inches wide and 4 to 10 feet long. The most common sizes are 4, 5 and 6 feet in length. Custom sizes also are available.
With consumers customizing more menu items, it can be a challenge to accommodate an extra-long prep table to hold various ingredients. For this reason, dual-rail models are available on some four- and six-foot units. This design provides an elevated second rail for holding extra ingredients, rather than operators having to expand the table length and take up more valuable back-of-house space. Refrigerated door/drawer sections housed above the compressor provide extra storage capacity.
Refrigerated prep tables typically feature stainless steel construction on the outside surfaces, front and tops, while the inside can be either aluminum or another NSF-approved material. The base of the unit is also aluminum, with plastic in the door openings to minimize condensation around the gaskets. Tables typically have rails with covers to close off ingredients not being used and to seal in cold air. Cutting boards are standard on most tables, and some include a drain for easier cleaning.
These units use one of two types of cooling methods. Cold wall conductive cooling can hold temperatures consistently at a colder range, but these tables tend to be more costly. Forced air cooling, which the majority of prep tables offer, forces cold air upward and is a more economical choice. Some pizza prep tables include expansion valves for quick temperature recovery and built-in, off-cycle defrost timers for optimum coil defrost.
Some models have separate temperature control zones in the rail and the base to power these areas independently. This allows the rail-cooling mechanism to be shut off when it's not needed. In forced air tables, there is only one cooling source and temperature control zone, which means the base and rail remain at the same temperature. Wrapped rail units can be shut off at night to save as much as 50 percent of energy use.
Standard refrigerated prep table features include casters for mobility, polycarbonate pans in either 1/3 or 1/6 size or a combination of the two, a cutting board, shelves in the storage area to maximize space and insulated lids to help maintain food freshness. Units also typically have field-reversible doors that do not require an additional kit and adaptor bars for rails to bridge the gap when smaller pans are used.
Tables with a drop-in section are a more recent innovation. Fans force cold air into this enclosed area, keeping stored food items consistently cold, while a stainless steel divider prevents food spillage into the storage area beneath. This unit accommodates six-inch-deep pans and has dual temp zones so the condiment rail section can be at one temperature and stored food items in the compartment below can be at another.
Gaskets are an important component of these units. Tables are available with pressed-fit gaskets that easily remove for cleaning and replacement.