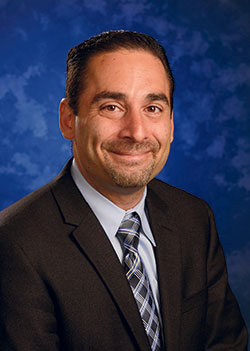 Joe Carone, CFSP
Director, Technical Service
Antunes
This email address is being protected from spambots. You need JavaScript enabled to view it.Preventative maintenance schedules should include daily cleaning and evaluation of heavily used components, as well as less frequent, more in-depth maintenance.
ROI Impact
Four quickly realized ROI benefits:
Minimized downtime. With properly maintained equipment, the likelihood of unexpected failures decreases, which results in less unplanned downtime and lost revenue due to diminished productivity.
Lower total cost of ownership. Inspecting and cleaning equipment on a regular basis reduces the number of replacement parts purchased and lessens the frequency of repairs — which positively impacts the cost of ownership.
Operational efficiency. Maintenance directly affects how the unit operates. Not following daily cleaning could result in lengthier cook times, lowering the unit's output.
Product quality and consistency. Well-maintained equipment produces a quality product that meets operational specifications, which reduces food waste. On a larger scale, it also meets customer expectations for consistent menu items — encouraging repeat visits.
Maintenance Tips
Here are a few tips for operators looking to improve the effectiveness and consistency of their maintenance plan execution:
Assign responsibility. If daily cleaning is not assigned to a particular person or team, it may be overlooked. Operators that make cleaning part of a job description and hold team members accountable will find more success.
Make cleaning routine. Routine cleaning is critical, but the schedule may be adjusted to fit the operation's needs and how frequently the piece of equipment is used.
Tap into product experts. Technical service representatives, either from the equipment manufacturer or a service agency, can advise on proper cleaning techniques and troubleshoot problems. Working with these product experts can also help ensure all steps of the plan are completed — especially those that may be more intimidating and therefore prone to being skipped.
Step back and assess. If a unit experiences frequent issues, take a step back and determine whether the maintenance schedule was being followed. Again, the manufacturer or authorized service agent can help with this process, serving as a technical consultant and asking the right questions to determine the best solution. The goal should be to get the unit as close to new as possible. From there, the operator should start fresh with daily consistent maintenance.
By making preventative maintenance a priority, operators can see long-term returns and offer guests a reliable, consistent dining experience.