As the older adults in our communities and families continue to age, the challenge will be to provide them with the dining experience they want and the nutrition they need. As Baby Boomers move from assisted living to person-centered care facilities, dining trends will continue to change.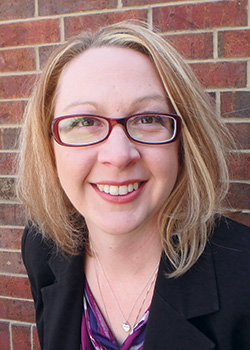 Jaclyn Morgan, JM Foodservice Consulting, LLC New Berlin, Wis.Below are some basic guidelines to consider when specifying and choosing tabletop smallwares for senior living.
Long-Term Care: In the dining room, the china, flatware and glassware should be reminiscent of what residents might have had in their own homes, while also meeting the proper size for nutritional portions. A facility should have traditional 9¾-inch dinner plates for dining room service with an optimal 1-inch rim. Perception of food portions is important, so avoid large plates with narrower rims, as food portions will not fill the plate.
Fruit bowls should hold a four-ounce portion of a variety of foods, from applesauce to fruit cocktail. When choosing a fruit bowl, do not rely on a four-fluid-ounce capacity, as it may not hold the proper nutritional portion.
China cups for coffee and tea should hold five to seven ounces of liquid. For safety and stability reasons, there should be minimal flare, and the cup handle should have a 1-inch opening to place index and middle fingers comfortably. Basic glassware should have a heavy base and be slightly tapered toward the bottom. This will reduce spills, and residents will be able to handle glassware easily.
Flatware should be light to medium weight with a contour or profile that is easy to hold. Avoid large and long tines on the fork.
Memory Care: A study by the Alzheimer's Association identified many residents of memory-care facilities often lacked the proper food and fluid intake. For these residents, sparking interaction when dining can help with nutrition.
A table setting should have distinct layers of contrasting color. Placemats should be a different color than the surface of the dining table, and colored china will allow distinction between the food and the plate. Keep in mind that red and yellow are colors that will stimulate hunger.
Short-Term Rehab: Many long-term care facilities that accept Medicare and Medicaid payments look to supplement their incomes by offering short-term rehabilitation. These revenue-generating residents may not want to dine in a larger dining room. In-room tray service should resemble hotel room service, with elegant china, flatware, and glassware accented with linen napkins. Replace dome lids with hospitality plate covers. Keep in mind temperature control and the guidelines listed for long-term care above.
Assisted Living: Looking at all of the types of dining offered, from bistros and cafes to bars and elegant restaurants, specifying smallwares for assisted living (AL) can be a daunting task.
In the dining room, listen to residents' preference for a resort-style experience with elegant china, flatware, and glassware with linen napkins and tablecloths. When AL is part of a life plan community, consider specifying basic tabletop items and seating that are functional within all levels of dining.
The key is to remember community satisfaction through the dining experience.