A bout ten years ago our company, Taziki's Mediterranean Café — a fast-casual concept with 48 locations — began to hire employees with special needs. This came about by pure happenstance. While on vacation, my wife and I met a fantastic educator from our hometown, who is an advocate for those with special needs. This person outlined the potential benefits of hiring someone with a disability to work in our restaurants.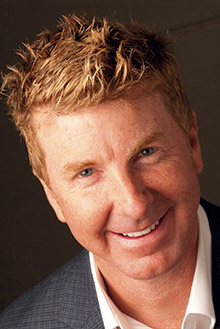 Keith Richards, Founder and Chief Development Officer, Taziki's Mediterranean CaféAt first I was apprehensive. This was new terrain for me. But making the decision to add these fantastic employees to the Taziki's family has opened my mind to see how people with special needs can become an important part of your organization and your life.
We have found that engaging these employees is just like hiring for other positions within our company; we identify their abilities and use that to define their scope of work. We have some employees who can run food, clean tables, refill drinks, make tea and even sweep the dining room. A less mobile team member might roll flatware and pick grapes for us. It's all tailored to their ability.
Special needs employees often take very challenging, detail-oriented work and make it their own. Depending on their abilities, they can have tasks in the back or front of the restaurant. In the case of the latter, we teach these employees to see what the guests see. If a chair is dirty, they will wipe it down. If our tables are low on silverware, they will re-stock it. They know at the end of the day, they have specific tasks to complete and they focus on the goal at hand. The difference is in the
details and they are making a difference.
The impact of this goes way beyond the bottom line. I never thought about the effect this would have on our business. Customers come up to me and say they love our restaurant but when they see what we do they admire us even more. What this has really done is allow people to witness our culture and values in action. And it demonstrates to our employees that we care about everyone.
If you invest in hiring employees with special needs, you will benefit from the joy and skill set they bring to your company. As the founder of a growing restaurant franchise, I can attest to the fact it is one of the best decisions I have ever made while building the Taziki's brand.