Chef, Matthew Kenney Cuisine, Santa Monica, Calif.
This month, we visit with Matthew Kenney, a raw food chef, author of 11 cookbooks, founder of the ?Matthew Kenney Culinary ?Academy for raw and living foods in ?Santa Monica and owner of the adjacent restaurant M.A.K.E. as well as Make Out, a fast-casual raw food concept in Culver City, Calif. Kenney is also the consulting chef/owner of The Gothic New England in Belfast, Me., a plant-based finer dining restaurant; DÁTIL & LIMÓN, a plant-based fast-casual and juice bar in Merida, Mexico; and White Lotus, a living food restaurant soon to open in Miami. Kenney has even taken his education abroad to Thailand in early 2015 through MK Culinary Asia launching at the Evason ?Hua Hin & Six Senses Spa.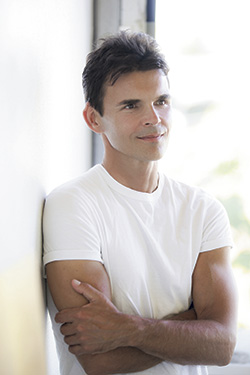 Matthew KenneyFE&S: How would you describe the raw ?or living foods movement? What's the different between raw and plant-based eating?
M.K.: The raw food movement is primarily comprised of people who are passionate about health and wellness and who believe we obtain optimum nutrition from consuming whole foods that are not heated above 118 degrees F. Valuable nutrients and enzymes are destroyed during the cooking process, so raw foods preserve the intended nutrition of the fruit or vegetable. Raw food can include raw meats (like sashimi) or raw cheeses, but for our purpose it's strictly vegan.
FE&S: Why do you think this type of eating is becoming more popular these days?
M.K.: The raw diet was very fringe for many years, but through the years of our work, we have seen more and more people from all over the world want to learn how to prepare raw cuisine. I have always said that chefs will guide any food revolutions. ?I also believe people are beginning to ?accept that diet-related illnesses are drastically compromising their quality of life.
FE&S: How can restaurants serve raw food dishes? What are some examples?
M.K.: Most restaurants concerned with quality will have some lovely salad options but I think in terms of expanding raw options, restaurants can easily adapt desserts to be made raw. Raw pies, ice creams and truffles made using soaked raw nuts, fresh fruit and other foods are exceptional and most people don't notice they're missing anything when they try them. At M.A.K.E., we created a black pepper kelp noodle dish inspired by the traditional ?Italian dish cacio e pepe (pasta with cheese and pepper) but using seaweed-based noodles and cultured tree nut "cheese."
FE&S: What kind of equipment/storage/etc. would be good to have for raw food cooking at a restaurant?
M.K.: We rely on our blenders, food processors, sharp knives and dehydrators, and we love [the food-processing item] that micro-purees frozen-fresh foods into light mousses, ice creams and sorbets without the need for cooking or thawing. It's also critical to have and maintain a very clean and organized walk-in cooler with seasonal organic produce and an assortment of nuts, seeds and spices.
FE&S: How does the adoption of this ?cuisine in institutional environments ?differ from that in traditional restaurants?
M.K.: Definitely the higher volume. We use our equipment constantly for food processing, to create creams, purees, dressings, sauces, puddings, custard, ice creams, stocks and broth, and to even add warmth to savory dishes.