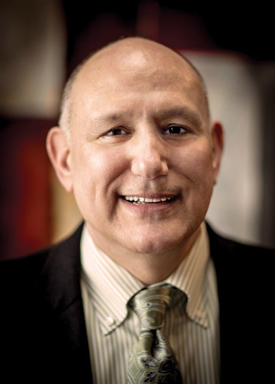 Lenny CondenzioAs a result, the foodservice design process now draws early participation from facilities management directors, interior designers and more. And to listen to them talk you would never know they were not foodies by trade. We continue to work collaboratively to help create a meaningful experience that starts the minute a student, faculty member or anyone else walks through the front door of these dynamic facilities.
When discussing the trends shaping today's college and university foodservice segment, it would be easy to discuss the innovative cuisines these operators prepare on exhibition cooking platforms. We could even explore the more socially conscious or sustainable efforts such as farm to table, waste reduction efforts and more. But let's face it: as an industry we've discussed these trends for quite some time and in depth. And while we could explore the operational impact of these trends, it's time to turn our attention to three evolving developments that will have a profound impact on college and university foodservice in the coming months and years.
Allergen Management
More and more the conversation with college foodservice operators now centers on allergen-free and gluten-free cooking. College foodservice operators have to address the so-called "big eight" food allergens, but even that list is about to grow to ten. Of course, college operators want to be able to address food-related allergies and at the same time allow students to feel included in the servery and dining experience — and not like they are pariahs due to their food allergies.
College foodservice tackled a similar challenge as it strove to integrate vegetarian and even vegan, Kosher and halal cuisines. Offering these kinds of foods and meeting the special needs that can accompany certain related food preparation steps was once seen as new and innovative, but it's now standard operating procedure for many colleges and universities.
We will design and build a cooking platform to make sure it has the right equipment to support production of allergen-free meals and make sure it is successful. The bigger challenge, though, is building trust with the students by ensuring no cross contamination occurs. Doing so requires foodservice operators make sure they understand their limitations and make the most out of what they can accomplish. Equally important is understanding the severity of the each students' allergies and how you need to support them.
It is an ongoing educational effort and the foodservice industry remains up for the challenge so long as everyone continues to communicate with one another.
Tight Budgets and Flexibility
The need to manage to a budget while making a foodservice operation as flexible as possible is nothing new. What is new, though, is the fact that when an administrator tells you a facility needs to last 15-20 years or more they mean it. What they are really saying is show us in the design that a retrofit is possible.
This makes it imperative to understand how the institution really defines flexibility. It used to mean installing a dual purpose hot/cold well, or adding an additional appropriate cooking or serving item at a station with a previously limited menu such as sushi cases at the deli or a pasta cooker at the pizza station. Today it can mean making sure platforms at each facility have the ability to be full serve at several meal periods. We have talked for some time about the benefit of not naming a platform with menu specificity so that there is always flexibility. In any event, we charged more to outline the costs and steps associated with changing or updating an area two or three years down the road.
As a result, we have to pull out our crystal ball to identify what the food trends will be in the next five years. To accomplish this, we spend time understanding the campus culture, how the plans for campus growth impact the demographics, the design and more. Armed with that information, we try to guide our clients toward an appropriate design. For example, this can include specifying five or six pieces of equipment that will go under a hood that the foodservice operator can swap out relatively easily. And in some instances, we are specifying electric items to make it easier for them to swap items in and out.
Social Spaces
Today's college and university foodservice operators recognize the diverse nutritional needs of their student populations with the menus they continue to develop. That understanding now translates into the social areas. When developing a seating area today you need to identify as many options as you can and fit them all into that space.
If 4,000 students are showing up during a given meal time, the operator would not dream of trying to feed them all the same thing. The same applies to seating: some will want to socialize with others, some will want to work through the meal period and others will want some alone time. Everyone involved with a project is finally beginning to understand this and it represents another nod that food has become very much a part of the campus culture.