During the past seven years, the trials and tribulations of the U.S. economy have been well-documented. We all can recall the new economy's buzz words: bailouts, rightsizing, doing less with more and so forth. While much has changed within the U.S. economy, one thing remains the same. Namely, family-owned businesses remain a driving force in today's economy.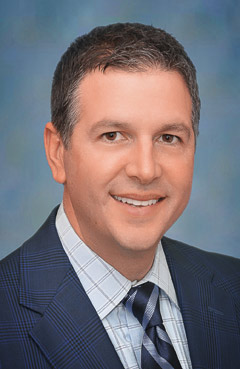 Jim ZinkWhat makes family businesses so special? Well, it would be easy to start and end with the sheer economic impact of family businesses. For example, roughly 90 percent of American businesses are family-owned or controlled, according to various published reports of U.S. Census Bureau data. These businesses range in size from two-person firms to organizations listed on the Fortune 500. Regardless of which survey you read, it's easy to see these businesses account for a significant chunk of the U.S. Gross Domestic Product.
But there's more to the allure of the family business than dollars and cents. Speaking as the second generation leader of our company, when your family name is associated with the business you naturally want to see it succeed. That sense of responsibility extends beyond your own family to the families of the people who work in your business every day. As a result you feel a greater sense of responsibility to ensure its success and certainly feel great disappointment for its failures. In the case of most successful family businesses the family is there to serve the business and not vice versa.
Most family businesses are built for the long haul. They don't just want to meet expectations next quarter; they usually want to do it for years and generations to come. As a result, family businesses tend to look at situations with a much longer time horizon. Decisions are made with more consideration given to the long-term effects that they might have. This can lead to a company making a strategic investment to fund future growth during a time when economic conditions might dictate otherwise.
We all share other common traits beyond being in it for the long haul. Many family-run business have worked diligently to establish a loyal customer base due to their ability to focus on their core competencies rather than diversification and the quality of the products and services they offer. That's due in large part to the fact that owner interests remain in line with the business.
For example, a lot of second and third generation family business owners I know see themselves as true stewards of their organizations. They know that many family members before them played key roles in their company's foundation of success. As a good steward, you feel a responsibility and obligation to take the business to a better place than where you found it.
Our company is fortunate to have solid working relationships with other multigenerational businesses, including Wasserstrom, FE&S' 2014 Dealer of the Year. There is absolutely a common bond when two multigenerational companies work together. When you look one another in the eye and you know that your father worked with their father successfully for many years there is inherent trust. Trust is the cornerstone to any successful long-term relationship.