We work in a fun industry. I am sure other industries are fun, too, but I know that by catering to the hospitality business you get to work in great locations, eat in good places, and spend time with people that share your appreciation for hospitality. That being the case, why do so many members of the supply chain struggle to attract and retain good young talent?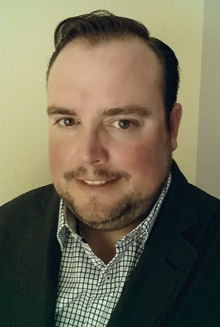 Joe FlahertyAttracting and retaining young talent helps businesses cultivate new ideas that will propel a company or an industry forward, making them relevant for generations to come. Of course, accomplishing this is easier said than done and requires individual companies and industries alike to change their thought processes.
You can't just live in the moment and that's one of the issues this industry has: we live in the moment. And we hire in the moment. That's reflective of the way business is done today in this era of emails and text messages and it applies to manufacturers, rep groups and even distributors.
If the foodservice industry wants to remain competitive with other business communities in the pursuit of new talent, one thing we all need to do is start taking a longer view. We look at numbers all day long and want to see instantaneous sales growth. As a result, our approach to everything — hiring new employees included — becomes reactionary. This often leads business leaders to recruit an industry veteran who has had success with other foodservice companies with the hope that this person will have an immediate impact. While there are a lot of wonderfully talented people in the foodservice industry, we miss out on opportunities by not looking outside.
Some companies promote from within, which is great for far too many reasons to list here, but it does not entirely dismiss the need to or benefit from occasionally injecting some energy in the form of a new hire from outside the industry.
Where are we going to find these people? We should not just reach out to hospitality-based institutions. True, students from those systems have an inherent interest in our business but there's more out there. Our industry uses engineering, accounting and many other disciplines to deliver products and services. We need to target people proficient in those disciplines early in their careers and market the opportunity and fun of the foodservice industry.
Before entering the foodservice supply industry, I was an operator looking to escape the daunting restaurant hours and lifestyle. It's a story you hear all the time but it's inaccurate because we still work as much or more than operators do at times. It's true that this is not an easy industry to be in: the jobs are challenging and demands are high but so are the rewards.
As foodservice industry professionals, we need to do a better job of marketing its opportunities and charismatic aspects. By doing that and recruiting employees that fit within our corporate cultures and help position our firms for future growth and success, working in foodservice could become the career choice for many young professionals.