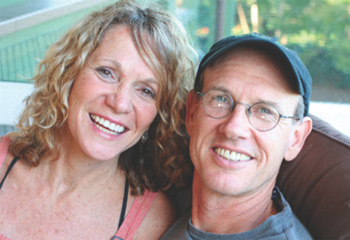 Matthew and Terces EngelhartPerhaps the most rewarding and fulfilling experience is having the opportunity to work with countless employees over the years. We implement a practice called Sacred Commerce, which teaches that everyday business acts and interactions have the potential to create transformational experiences in each employee's life. Our focus does not rest solely on profits and productivity; we also make it our responsibility to focus on our employees' spiritual health and well-being. The subsequent environment this practice creates serves as a key element in recruiting and developing loyal staff, and it has allowed us to do it quite effortlessly.
How can one implement these ideas in their own company? Here are four tips to get you started.
Prioritize Company Culture: We highly value the culture we have created and view it as the key to our success. Over the years we've vetted application and advancement processes that reflect this belief. Equally so, the day-to-day tasks of our employees and managers are filled with opportunities and practices that are an exercise in being present and waking up at work. As such, our restaurants are well-known in the communities they serve and we often have more applicants than we do positions.
Your Greatest Recruiting Tools Are Your Current Employees: One great employee allows you access to multiple employees — all of whom have the potential to be equally great. Our unique environment results in employees that can rarely resist recruiting on our behalf.
Implement Processes that Allow Employees to Wake Up at Work: Most companies request that personal lives are left at the door; however, even the best employees struggle to achieve this. Subsequently, the goal of owners, managers and even CEOs should be to create a work environment that encourages the idea of being present. We do this through our clearing process that employees go through every morning before they check in.
After clocking in, our staff partner up and ask each other two questions. The first is "a shadow question" allowing a person to pinpoint any distracting or subconscious thoughts. The second question always supports the idea of being present. One such example of the latter question is "What are you grateful for?" The transparent nature of this process creates a bond between staff, which is a true return on investment. Additionally, staff better comprehend the power of their thoughts, creating an opportunity for them to serve others.
Have an Open Communication Policy: Communication is often absent in businesses or at best a one-way conversation from managers to employees that typically does not stray from the usual subjects. Our managers are trained in a concept called holding space, which requires listening to a person's statement or complaint without creating an opinion or passing judgment. This creates a safe space for open communication and allows for more efficient problem solving.