An interview with Tom Cowley, territory sales manager for Preferred Marketing Group.
For a complete list of FE&S's Future Foodservice Leaders see The Future Is Now.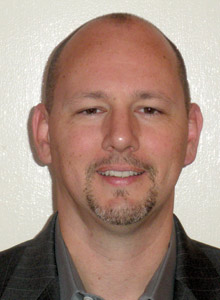 Name: Tom Cowley
Company: Preferred Marketing Group
Title: Territory Sales Manager
Age: 35
Industry involvement: I work with consultants, food service dealers, and the end user
Years in foodservice: 5
Educational background: 2 years of college
What is the most important lesson you've learned?
Follow up, and when following up use the phone as opposed to email. You get a lot more accomplished by a phone call; you tend to clear up a lot of confusion as well. Following up also leads to providing better service for the customer, which is the goal.
What is the best career advice you have been given?
Plan your business and manage the chaos. Managing the chaos is something that is done on a weekly occurrence; there is always something during the week that has to be managed without affecting your business. Every job is different and will present different challenges and needs, but you have to utilize the support available to get things accomplished and stay focused.
What makes you want to stay in the industry?
I like the people I have met and work with. I also like the fact that every job is different, and it doesn't get repetitious. The technology behind the equipment is constantly evolving as well, so I feel that I am always learning something new and useful.
What attracted you to the industry?
Opportunity and the people; and not only the opportunity to learn a lot but also to become a business man. I had just gotten out of the construction field and had the opportunity to go to an industry show. I was able to meet some of the people from the industry and get a little bit of a feel for it. After the show, and seeing all the technology involved, I could see there was a tremendous amount of opportunity for growth.
What has been your proudest accomplishment?
To sit with a customer (an end user, dealer or consultant), and to be able to provide a useful solution to them. To provide value to the customer.
Describe your biggest challenge you have overcome.
Gaining the knowledge and experience to provide a useful solution to my customers.
What excites you most about the food service industry?
The amount of knowledge available, from the technology in the equipment to running your own business, there is always something to learn.
If you could improve one thing about the industry, what would it be?
More concern for the good of the end user and what is really needed in their specific operation and not just for the good of the wallet.