Published on Thursday, 14 November 2013
Written by The Editors
Restaurant industry veteran comes onboard in international capacity.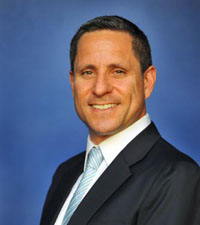 Scott ChornaScott Chorna is the new senior vice president of international development for Johnny Rockets, which has more than 300 restaurants worldwide.
Chorna previously served as director of international new business for FOCUS Brands, a multi-concept fast food franchisor. His background also includes working with ABSOLUT VODKA, Subway, Baskin-Robbins, and Dunkin' Donuts.