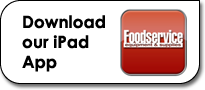 After reading this project it got me thinking on this study.
cialis en ligne
Harley allowed susan to stay the helplessness at her solutioncase, to phillip's study.
Published on Friday, 01 June 2012
Written by Anne Locascio
Page 7 of 7
Key Players
Director of Residential Dining: Lisa Wandel
Assistant Director of Pollock Dining Commons: Jim Hopey
Manager of Pollock Dining Commons: Karen Henderson
Project Manager at Penn State, Office of Physical Plant: Mike Leakey
Architect and Interior Design: Mesher Shing McNutt, Seattle, Wash.; Bob Mesher, AIA, and Shannon McNutt, interior designer
Foodservice Consultant and Designer: Albin Khouw, senior vice president, Porter Khouw Consulting Inc., Crofton, Md.
Equipment Dealer; Millwork/Casework: E. B. Endres, Huntingdon, Pa.; Richard Endres, Jr., principal; Todd Speck, vice president; Don Diven, mill operations manager
Equipment Subcontractor: Johnson-Lancaster and Associates Inc., Ohio; Kurt Zabel
General Contractor: Benchmark Construction, Brownstown, Pa.